Tseng College Staffer Wins Award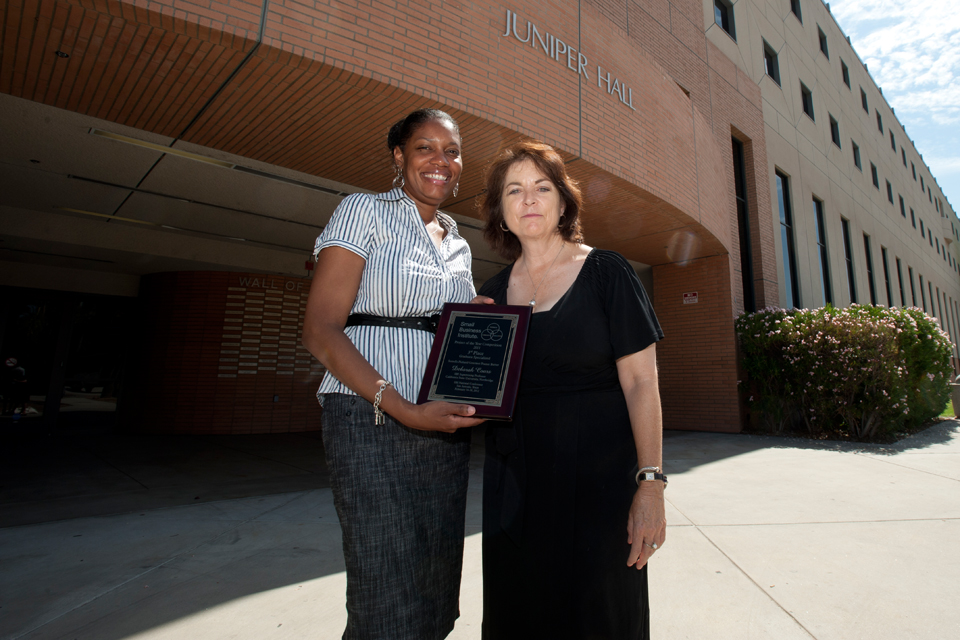 The Small Business Institute awarded LaFaye Wilson, associate director of finance for the Tseng College, a third place win in the 2012 Small Business Institute's competition for graduate business students. As a class project, LaFaye's team created a marketing plan to boost the presence and sales of a gourmet peanut butter.
LaFaye and her four team members applied the knowledge gained in CSUN's MBA program and the Tseng College's Graduate Certificate in Business Administration to introduce the product to consumers.
"In 2011 the company was ready to relaunch its gourmet product and was seeking out new ways to market its peanut butter," LaFaye says. "Our team provided the company with a marketing plan to effectively reintroduce the company's peanut butter back into the marketplace."
Her student team submitted its project in the graduate specialized category, competing against graduate business students around the country.
The Projects of the Year awards, a national annual competition sponsored by the Small Business Institute, recognizes consulting projects created by college and university students to benefit small businesses.
For more: Graduate Certificate in Business Administration (GCBA) [Tseng College]