L.A. Superior Court Recognizes Tseng College Academic Lead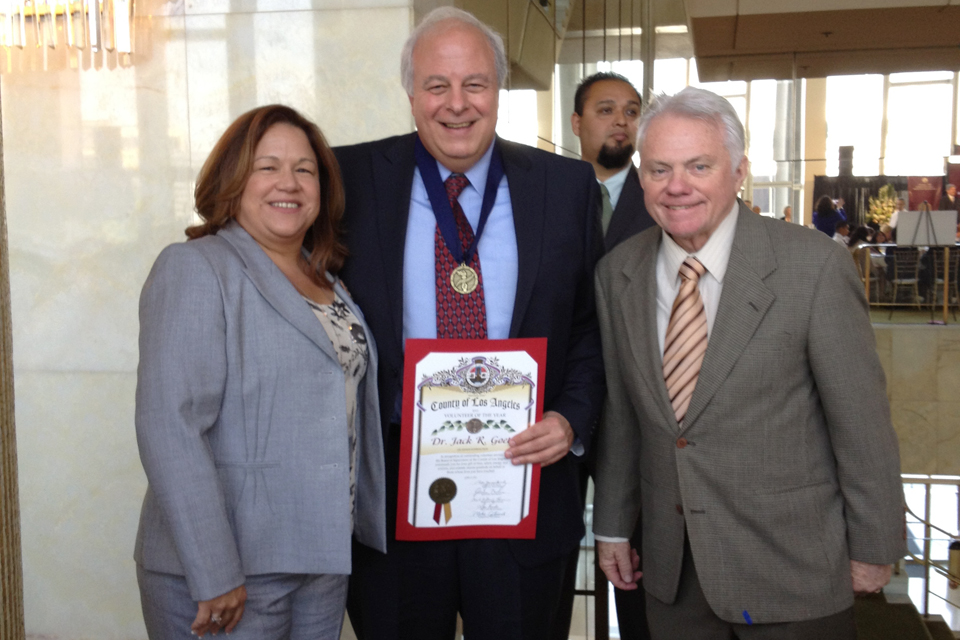 Jack Goetz, academic lead for the Tseng College's Mediation and Conflict Resolution certificate program, has been recognized as the 2011 Alternative Dispute Resolution Volunteer of the Year by the Los Angeles Superior Court. Mediators help opposing parties resolve their differences to avoid drawn-out court procedures and trials.
"CSUN plays a critical role in providing Los Angeles County with volunteer mediators, giving all residents an opportunity, regardless of social-economic status, to solve their litigated court disputes free of charge," Goetz says. "A trained mediator can facilitate settlement discussions among the parties and often arrive at a voluntary solution that leaves both disputants feeling they have 'won.'"
The Tseng College's Mediation and Conflict Resolution program trains community members from any background in voluntary dispute resolution. Students engage in mediation as part of their training and are prepared to offer mediation after completing the program. The Tseng College offers a free information session April 19, where the community can learn more about this program.
For more: Certificate in Mediation and Conflict Resolution [Tseng College]