Cal State Online to Roll Out Next Year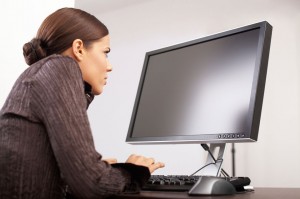 The Cal State University system is looking to continue the educational paths for students that weren't able to graduate from CSUN or any of the other 22 CSU campuses. Those formerly enrolled who didn't complete their degrees can look forward to the Cal State Online program, which is looking to roll-out with a test in January and a wider release in the fall.
The program, which will be run by the CSU body, will allow these students access to different courses in the undergraduate and graduate schedule. There will be two tracks – the "Reconnect" program, which will allow students who have completed at least 80 units and graduated recently work on their undergraduate degree, and a master's degree program. All CSU campuses are involved in the program, and CSUN has a special place in it because it was there from the start.
"We have one program involved with Cal State Online," Kamiran Badrkhan, deputy dean for the Tseng College, told Mayra Escobedo of the Daily Sundial. "We were one of the first CSU's to be involved with the program. We thought it was a great opportunity."
For more: CSU Ventures Into Cyberspace [Daily Sundial]