Feasibility of Multi-Purpose Event Center to be Studied by Cal State Northridge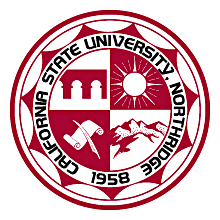 California State University, Northridge officials announced today they have started the process of conducting a feasibility study regarding the possible construction of a multi-purpose event center on the campus that could host commencement ceremonies, athletic events, conferences and community events.
The feasibility study is designed to determine if there is a need for such a facility, its potential size and the cost to build and operate it, among other considerations. The study is expected to be completed by the end of the year.
"There has been talk for many years among students, faculty, staff and alumni, as well as members of the community, about the need for a facility on campus that would not only meet some of our academic and student life needs, such as commencement, but also elevate the game experience for our teams and fans," said Vice President for Administration and Finance Colin Donahue. "This study will provide insights into whether the university should proceed with such a facility, or not."
If the results of the study, which will be financed with non-state funds, support construction of such a facility and the university makes the decision to move forward, a second-phase study would determine its conceptual design, where it might be built on campus, the development of a financial plan to pay for it and a construction schedule.