Teenage Drama Workshop Performs Broadway Musicals on Campus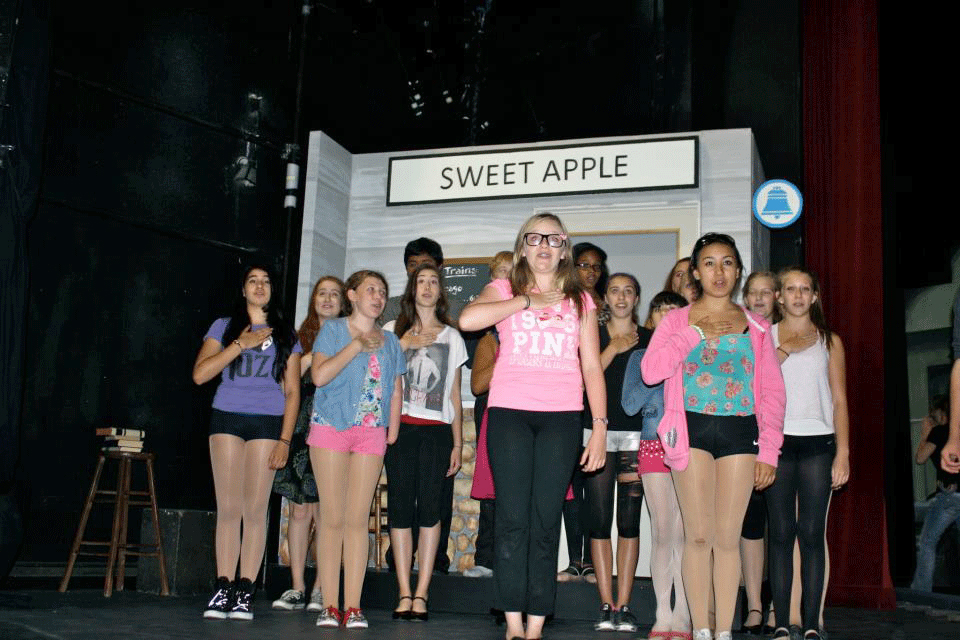 The Teenage Drama Workshop rehearses for a production of 'Bye Bye Birdie.'
What happens when you mix 40 teenage theater students and a veteran Broadway director? Find out when 'Bye Bye Birdie,' the tale of a '50s rock-and-roll star drafted into the army, hits the CSUN Campus Theater for a Jul. 25 to Aug. 3 run.
Ray Saar, a veteran of the stage who performed in the "King and I" with Yul Brynner,  "Les Miserables" and "Phantom of the Opera," is directing the troupe —a group of students from grades 7 to 12 participating in the Teenage Drama Workshop (TADW).
The nationally recognized TADW is also preparing their production of "Snow White and the Magnificent Seven," which will run from Jul. 20-Aug 4 in CSUN's Little Theatre.
The 55-year-old TADW is a program that draws students from around the country. In the morning, the teenagers attend classes that focus on acting, voice and dance and can choose electives in improvisation, musical theater, playwriting or the technical aspect of theater production. The afternoons are spent in rehearsal. In that short time, they've completely won over their more established directors.
"They may be between the ages of 12 and 18, but these are talented young people and I know I want them to be better than me," said Sarr. "I will work with them to achieve that goal."
"In just a few short weeks, these young people have come together to create a show that would rival any production regardless of the age of its performers," said CSUN theater professor Doug Kaback, director of the TADW.
For more: It's 'Bye Bye Birdie' as CSUN's Teenage Drama Workshop Takes on One of Broadway's First Rock 'n' Roll Musical Comedies [CSUN Media Releases]