The Daily Sundial Cleans Up During Awards Season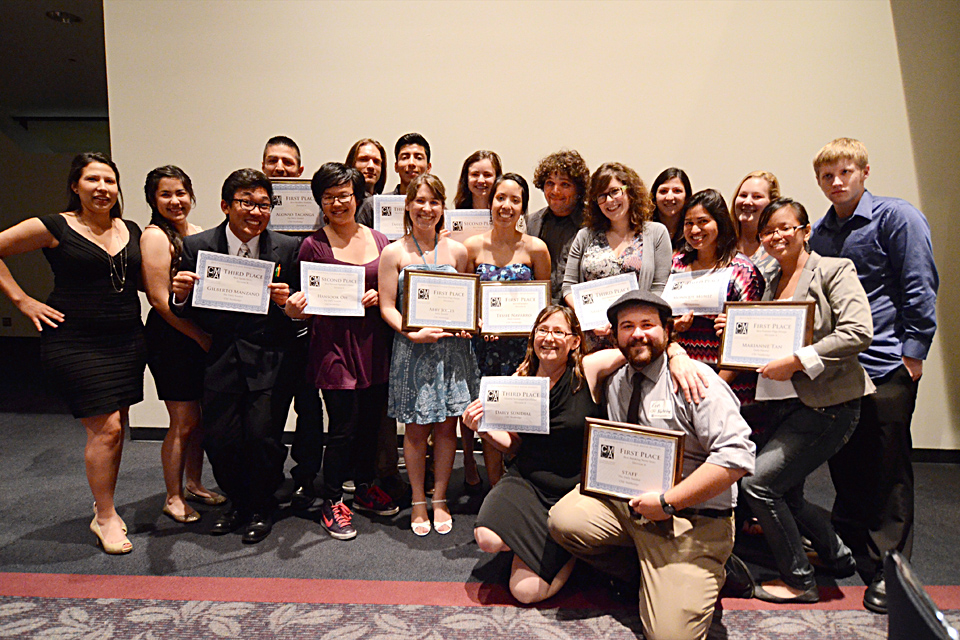 The Daily Sundial staff cheerily shows off their awards.
Sometimes, you're really good at what you do. Case in point: CSUN's Daily Sundial staff, who, in the past month, have collected six first-place, five second-place, and 11 third-place awards from the California College Media Association and the Society of Professional Journalists.
The 2011-12 school year was very active for the Sundial, and it led to an amazing breadth of stories to show off its staff's journalistic skills. Between the state budget cuts, the suspected gunman scare at the Oviatt Library and a host of student protests, the stories flowed to its now award-winning website and print publications. These stories gave the writers, editors and photographers a chance to show off their amazing journalistic chops, and now they're reaping the rewards of a job well done.
"Receiving these awards is a high honor," said Melissa Lalum, journalism professor and publisher of the Daily Sundial. "We go up against really excellent schools throughout the country and state.  So, to be honored confirms we're doing good work and training our students well."
For more: Cal State Northridge Journalism Students Receive Top Awards [CSUN Media Releases]