REMEMBRANCE: Joyce Broussard
'Stepping Lively in Place'
A scholar of the history of women in the United States and Southern U.S. history in particular, Joyce Linda Broussard '91 (History), M.A. '93 (History) took an indirect route to academia.
After working as a film editor for years, Broussard decided to return to college to pursue a more formal education. She chose CSUN, where she earned two degrees and forged deep friendships and later mentored countless budding historians. She went on to earn a Ph.D. from USC and then worked as the archivist for the Hollywood Foreign Press Association and Dickinson College before returning to CSUN as a faculty member, where she had taught courses in American history and historical methods since 2003. Broussard died on June 13, 2020, from complications after suffering a stroke. She was 69.
Broussard was revered in the Department of History for her work on the Natchez Courthouse Records Project. She was known by her students and colleagues for her clear analysis, attention to detail and sense of humor. She also earned high marks for her teaching, receiving the university's Distinguished Teaching Award in 2008.
In 2016, her acclaimed book "Stepping Lively in Place: The Not-Married, Free Women of Civil-War-Era Natchez, Mississippi," was published, the product of decades of meticulous archival research. She worked with Ron Davis, now a professor emeritus at CSUN, on the Natchez Project, and on many occasions she led groups of CSUN students to Natchez to conduct research and learn about the complex history of the American South.
"Joyce so wanted to begin her sabbatical semester in the fall and then retire possibly next summer," Davis said. "She was a dear friend, beginning in 1992 when she and [fellow history students] Cecie Shulman and Linda Erdman accompanied me as research assistants to Louisiana and Mississippi, all employed by a grant from the National Park Service to work on [a] book. That trip was the beginning of the Natchez Project.
"Not only was she incredibly smart, she also possessed a wonderful sense of humor and skewed perspective on the absurdity of life, which I much appreciated," he said. "I was so very proud to have been her mentor in the early years and to have remained her friend to the very end. What a remarkable woman was Joyce."
Born in Burbank, Broussard graduated from Pierce College in 1986 and worked as a film editor before enrolling at CSUN. She won the Outstanding Graduate Student Award in 1993 and then a full academic fellowship to the doctoral program at USC, where she graduated in 1998.
As a professor at CSUN, she served on numerous university committees — most notably in support of the university library, curriculum reforms and personnel.
Students involved in the Natchez Project produced many articles and several books. Alumni of the program moved on to doctoral programs and teaching positions at numerous universities and community colleges. The project had continued to provide support for students interested in Southern history, to undertake research in Natchez and other locations.
Broussard's many published essays, including the prize-winning "Malvina Matthews: The Murderess Madam of Civil-War-Era Natchez," placed her at the top of her field.
She also authored essays for a teachers' website for PBS documentaries on slavery, the U.S. Supreme Court, and the history of Jim Crow and racism in America. Broussard also was a student of politics, "devouring" The New York Times and The Nation and faithfully watching "Democracy Now," Davis noted.
Broussard was a highly regarded scholar, teacher, archivist and "a feminist to her core" — Davis wrote in a memorial tribute — but of all her accomplishments, she was most proud of her four children, Joanna, Matthew, Clinton and Jaron Hoggan — as well as her two grandchildren, Richard and Lua; Jaron's wife, Leah, and Matthew's wife, Pricila.
Theirs is a CSUN family through and through. Joanna '07 (Sociology), Matthew '11 (Geography / Computer Science) and Clinton '12 (Psychology) are alumni, as is daughter-in-law Pricila '09 (Geography). Jaron is a professional accountancy student in the David Nazarian College of Business and Economics, who expects to complete his degree in 2021. The Hoggan children's father, Michael Hoggan, is on the faculty of CSUN's Mike Curb College of Arts, Media, and Communication.
For "Dr. Mom," as they called her, Joyce's children were "always and forever her inspiration," Davis said. She achieved all that she did as a single mom with her children at her side — including more than a few road trips together while researching in Mississippi.
"Incredibly, Joyce had so many different lives over the years, more than enough for any one person," Davis said. "But she desperately wanted just one more adventure."
---
Faculty & Staff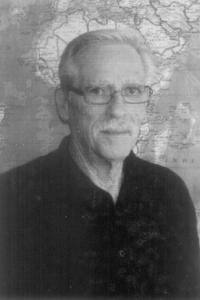 David Hornbeck (Geography) died on Earth Day in April 2020, taken all too soon by COVID-19. Hornbeck taught at CSUN from 1972 to 2009, when the university granted him emeritus status. Hornbeck's passion was historical geography, particularly the study of California during the mission and rancho periods — he focused on the impact of the establishment of the European and U.S. agricultural and urban landscapes on the underlying Native Californian, Spanish and Mexican cultural landscapes.
He had a keen interest in the impacts of Spanish colonial expansion on the Native Californians and their fate in the mission system, meticulously reconstructing their demographics through mission archives in California and Mexico.
"He worked out the details of the economics of the mission, pueblo and presidio systems in the context of the global trade and politics of the day," said Christine M. Rodrigue '73 (Geography), M.A. '76 (Geography), a professor of geography at Cal State Long Beach
and longtime friend who studied under Hornbeck when she was a graduate student at CSUN. "He was fascinated by the privatization of lands in California by the newly independent Mexico, which eventually led to the expropriation of the mission holdings to support that purpose. … David loved the intense archival work historical geography required, and he built up quite a collection of original materials that now comprise the Hornbeck Collection at the Monterey County Historical Society."
He was also deeply involved in GIS systems for business, Rodrigue said. Hornbeck's earliest work in this area was in grant and contract work in business location analysis and market area analysis, first for restaurants and then for banks. In the 1980s, he built and licensed The LandBank GIS system for various banks' analysis of branches, market areas and networks. It became so popular with major banks across the country that Hornbeck and his wife, Ginny, founded Area Location Systems, Inc., to develop, market and service it and train bank staff in its use.
"As a result of this work, banks became among the first corporations truly to understand what it was geographers do and to seek out geographers for their own marketing and IT staffs," Rodrigue said. The couple sold their shares in the company by the late 1990s, and David continued to do consulting and workshops for the banking industry, law firms and water agencies until he retired.
At CSUN, his students remembered him fondly as a vivid and caring char- acter and remained in contact with him long after their graduations. He served as the career advisor in his department and organized 16 annual job symposiums for geography students.
"Many of the 'Hornbeck School of Thought' went on for Ph.D.s themselves or entered highly successful careers in banking, environmental consulting, information technology companies, education or government," Rodrigue said.
Before teaching, Hornbeck served in the U.S. Air Force from 1958-66. He then earned his B.A. and M.A. in geography at Fresno State and his Ph.D. at the University of Nebraska, Lincoln, in 1972. Hornbeck is survived by his wife of 40 years, Ginny; sons David, Christopher and Bryan; grandchildren Ashton, Vincent and Robin; and siblings Arlene Stuart and Claro Cabading.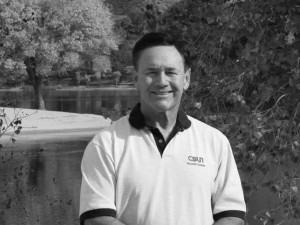 John Van Arsdale (Recreation and Tourism Management), founding director of CSUN's Aquatic Center at Castaic Lake, died on June 5, 2020. Van Arsdale joined the recreation and tourism management faculty at what was then San Fernando Valley State College in the 1960s.
"John shaped the Aquatic Center and kept it robust for many years, and he developed relationships with loyal funding sources long before the university had directors of development," Nathan Martin, the center's current director, wrote in a tribute. "Because of his work, the center has received many awards for boating and water safety. It is also a source for fun and safety in water recreation for local communities and underserved youth from the cities who, because of programs at the center, get the chance to spend a day at the lake that often begins a lifelong relationship with CSUN and the outdoors.
"He was an exceptionally kind man who will be missed terribly," Martin added. Van Arsdale was also famous in the department and among boating and water sports educators for his appearance on the cover of Sports Illustrated on May 21, 1962, as a model and spokesman for the growing sport of waterskiing.
---
Alumni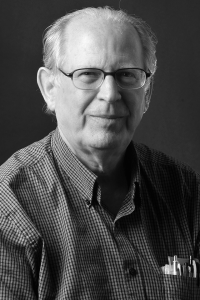 John Weigle '64 (Journalism), who served as editor of The Daily Sundial during his years at San Fernando Valley State College and went on to become a copyediting legend at the Ventura County Star, died on Aug. 3, 2020, in Oxnard. He was 79.
"Weigle had a double life," according to an obituary in the paper, from which he retired in 2011. "By late afternoons and into the night, he edited reporters' stories and proofread pages for the Ventura County Star. Days off and morning hours were spent giving back to the community where he was raised.
"For more than four decades, beginning with the Star Free-Press, Weigle was one of the paper's cornerstones," the tribute went on. "A wordsmith? Of course! Where he excelled most was as a punctuation specialist. Ask the question: 'To comma or not to comma?' and he might surprise you with an apostrophe instead."
Weigle collected countless books on grammar and geography, and he always had the latest Associated Press stylebooks. He shared his vast knowledge of the English language with fellow copyeditors and reporters.
"As one reporter recalled, 'He was always a delight to talk to and glean information from. You never left a conversation with him without learning something new every time.'"
Weigle also wrote columns in the Star about his longtime hobby of stamp collecting. After he retired from the paper, he volunteered as an editor for newsletters for the Ventura County Philatelic Society, the Federated Philatelic Clubs of Southern California and Channel Islands PC Users Group. He also volunteered for the Youth Stamp Fair and the Anacapa Middle School Stamp Club in Ventura County.
Weigle was born in Ventura to Ralph Sedgewick Weigle and Mary Elizabeth Craven. He is survived by his brother James Ray Weigle of Tooele, Utah, and James' children.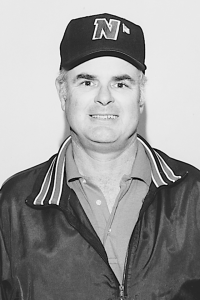 Gary Torgeson '65 (Physical Education), '66 (Teaching Credential), M.A.
'69 (Physical Education), who coached Matador Softball teams to four NCAA Division II National Championships in 13 years, died on Mar. 21, 2020. He was 78. Torgeson also was a football star during his student days at what was then San Fernando Valley State College. He was inducted as a coach into the Matador Hall of Fame in 1994, and in 2010 as a member of the 1967 Junior Rose Bowl Football team.
As an undergraduate, Torgeson became Valley State's first four-year letter-winner as an offensive lineman.
He became head coach of the football program at age 31 and served as head coach from 1973-76. Torgeson took over the CSUN Softball program in 1982. Torgeson led a softball dynasty, with nine consecutive CCAA championships from 1982-90. CSUN won four NCAA Division II National Championships during that time, and never finished lower than third. Torgeson guided the Matadors to the Division I level in 1991, winning 34 games.
In its second year at the Division I level, Torgeson's Matadors made the Division I national tournament for the first time in 1992. The Matadors also won the Western Athletic Conference (WAC) title, a regional title and advanced to the 1993 Women's College World Series, going 1-2.
In his final season as head coach, Torgeson mentored his team through the devastating 1994 Northridge earthquake. The Matadors once again won the WAC championship and a regional title before returning to the College World Series. They made it all the way to the championship game, where they fell to the Arizona Wildcats, 4-0.
Torgeson departed the program with a 636-216-8 record, to become dean of physical education at Sacramento City College. He served in that role until his retirement.
Torgeson was inducted into the National Fastpitch Coaches Association Hall of Fame in 2008. At that point, his .744 winning percentage was the 17th- best in NCAA history.
Torgeson is survived by his wife, Debbie Torgeson '72 (Recreation); two children; seven grandchildren and a sister.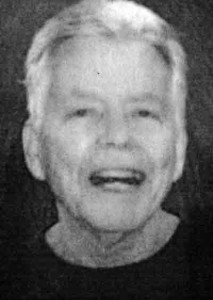 Michael Barry Crowley '69 (Geography) died on July 26, 2020, after battling Parkinson's Disease. He was 78.
Crowley was born in Nutley, N.J., the son of Michael John and Bridgit Rodgers Crowley. He graduated from Parkersburg Catholic High School in 1959. After high school, he enlisted in the U.S. Navy and served four years. He moved to California, where he earned a bachelor's degree in geography from what was then San Fernando Valley State College. He later settled in Louisiana, where he worked as an addiction counselor.
Crowley is survived by his wife of 54 years, Dolores; daughters Amy Crowley Tompkins and Hanna Crowley Vanderstoel; four grandchildren; sisters Nancy James and Sharon Rose Crowley, brother Roger Crowley, and many other friends and loved ones.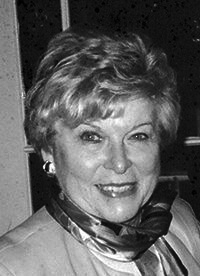 Madonna (Cord) Matheson '71 (M.S., Home Economics – Business), a longtime Malibu resident and founder and former president of To-Sew, Inc., who previously served on the board of CSUN's College of Health and Human Development Center of Achievement through Adapted Physical Activity, died on May 15, 2020. She was 85.
She was born in Waynetown, Ind. In high school, she excelled in piano competitions, according to an obituary in the Crawfordsville, Ind., Journal Review. She earned a bachelor's degree in home economics from Purdue University, where she also was a member of Kappa Alpha Theta sorority.
After graduation, she moved to South- ern California, where she had landed a teaching job at John A. Sutter Junior High School (now Sutter Middle School) in the San Fernando Valley. Soon, she switched to Culver City schools, where she had a long career teaching in junior and senior high schools.
In 1961, she married Harold Matheson. After many years teaching, and looking for a change, Madonna and Harold founded To-Sew, where they made toy sewing kits for beginning sewing projects. Madonna had developed these kits as a teacher in Culver City, where they were so successful that she decided to sell them to other schools via mail order.
To-Sew, Inc. distributed the kits to schools and home consumers, for the purpose of aiding in sewing instruction. In 1999, Matheson's company was acquired by American Educational Products, LLC.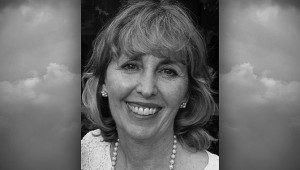 Randi (Reynolds) Allen '75 (Art) died on May 28, 2020, in Prescott, Ariz. She had battled cancer for almost a year before dying of a stroke. She was 67.
Allen was born in Santa Monica in 1953. She attended Marquez Elementary and Paul Revere Junior High, and she graduated from Palisades High School. Her father was a Hollywood makeup artist, and Allen and her brother enjoyed visiting him on set at various locations around the world.
She studied textile design at CSUN, where she graduated with her B.A. in 1975. She began her career at Bob Mitchell Designs, a wallpaper manufacturing company, and later became its art director.
She met her husband, Terry Allen, in church. They were married on Feb. 24, 1979, at the Los Angeles Temple of the Church of Jesus Christ of Latter-day Saints. They were married for 41 years. She loved Terry's three children as though they were her own, and the couple also welcomed three more children into their family, according to an obituary in the Prescott Daily Courier.
Allen was devoted to family, friends and her church. After living in California for 64 years, the Allens relocated to Prescott — but her heart was always in California and at its beaches. "Her mantra was, 'You haven't gone to the beach unless you get in the water,'" the obituary noted. She especially loved visits to their home in San Clemente.
She is survived by her husband, Terry; children Tera Maxwell, Alyson Pete, Trevor Allen, Jason Allen and Austin Allen; 12 grandchildren; her brother, Mark Reynolds, and many other loved ones.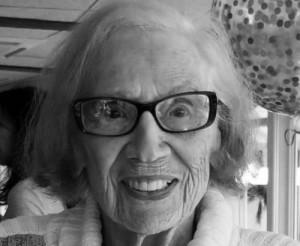 Doris B. Miller '82 (History), who earned her bachelor's degree from CSUN at age 67 — decades after she'd deferred her own education to raise a family and help run a family medical practice — died on July 15, 2020, at the age of 103.
A mother, aunt and grandmother, Miller had lived in Laguna Woods, Calif., for 36 years. When asked the secret to her longevity, she replied, "optimism," according to a tribute in the Los Angeles Times. She was known by her large circle of friends and relatives for her vivacious attitude and a wry sense of humor.
Miller was born in Toronto, Canada. In the 1940s, Miller moved to California, where she worked as a secretary for a talent agency before securing a position for two years as the personal assistant to actress Maureen O'Hara. In the early 1950s, she moved to Chicago and took a job with a large real estate firm. It was there that she first met Abram Sachar, the first president of Brandeis University, who recruited Miller to help coordinate fundraising campaigns and events to help fund the fledgling Brandeis University in Massachusetts.
In Chicago, a mutual friend introduced Doris to Dr. Phillip Miller. He "pursued Doris by phone for a year" before she agreed to a first date, according to her family. Phillip drove from his hometown of Muskegon, Mich., to Chicago for the weekend — where he took Doris on dates on Friday night, Saturday afternoon and Sunday for brunch. He returned to Muskegon and called to propose to her on Monday.
She accepted, and the newlyweds moved to Muskegon, where they raised their children, Lori and Joel. They were active members of Temple B'nai Israel. As her children began elementary school, she enrolled at Muskegon Community College and then Western Michigan University, pursuing a bachelor's degree in history. She completed two years of study before the family moved to California.
The Miller family eventually settled in Northridge, and they joined Stephen S. Wise Temple in 1976. With keen business intuition, Miller helped build a successful medical practice in Burbank with her husband and worked with him until he died in 1981. Joel encouraged his 65-year-old mother to register for classes at CSUN, where she completed her degree two years later.
She relocated to Leisure World in Laguna Woods to care for her sister, Miriam. After her sister's death, Miller remained in Laguna Woods, where she helped establish a chapter for the National Women's Committee for Brandeis, participated in weekly book clubs and played mahjong several times a week. She also enjoyed traveling to Las Vegas to play blackjack and poker, and she avidly followed Angels baseball. She never missed a game on TV.
Miller learned how to navigate the internet and registered her first e-mail account when she was 96. She also passed her driver's test at age 99, and it was renewed for five more years. She lived independently until February 2020, when she moved to L.A. to be closer to her family.
Miller is survived by her children, a grandson and granddaughter, a nephew, and many friends and loved ones.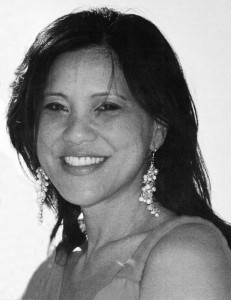 Tamara Marie Chin '90 (M.A., Speech Communication) passed away on July 12, 2020, after a long struggle with breast cancer. She was 57. She was an attorney in Snohomish County, and a mother of two sons.
Chin was born in Everett, Wash., the youngest of seven children of Bill and Dorothy Chin. Her parents nicknamed her "Bao Bao," which means "precious" in Chinese. She attended Immaculate Conception Elementary School and graduated from Everett High School in 1981. She earned her undergraduate degree at Seattle University.
Chin attended graduate school at USC and CSUN, where she earned a master's degree in speech communication. Later, she attended the University of Puget Sound Law School and graduated from its successor, Seattle University Law School, in 1991.
She was crowned Miss Seattle Chinatown in 1981 and participated in Miss Seafair and Miss Chinatown USA in San Francisco. She also performed in the Seattle edition of the "Nutcracker" ballet. She was a professional model in Hong Kong and in Washington state, appearing in ads for Nordstrom, the Bon Marché, and Frederick & Nelson.
She is survived by her two sons, Joseph and George, her six brothers and sisters, 10 nieces and nephews, and grandnieces and grandnephews.
---
Please submit tributes and notes for future publication to magazine@csun.edu.