A Once-in-a-Lifetime Opportunity
CSUN Receives $40 Million Gift from Philanthropist MacKenzie Scott and Husband Dan Jewett, the Largest Individual Gift in University History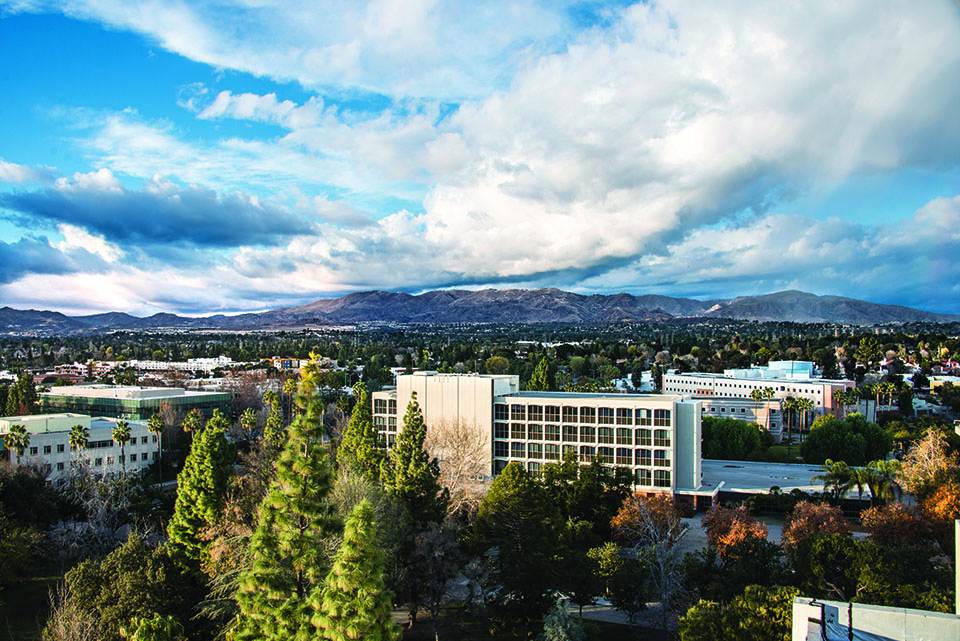 In June, CSUN President Erika D. Beck announced that the university had received a gift of $40 million from philanthropist and author MacKenzie Scott and her husband, Dan Jewett. It represents the largest gift from a single donor in CSUN's history.
"This transformative gift provides a once-in-a-lifetime opportunity to advance our future as leaders in equity-centered student success to provide a brighter and more equitable future for our students, their families and the communities we are so proud to serve," Beck said.
The gift, which is designated to support campus priorities, came at an especially advantageous time for the university. Beck, who assumed the presidency of CSUN in January 2021, issued a report on what she heard during an intensive listening tour during her first 100 days in office. The report was the first step in a university-wide process to create a roadmap for the future.
"While one-time dollars cannot be used to support long-term expenses in perpetuity, with a mix of focused spending and investment, we can, and will, use these dollars to transform our campus for generations to come," Beck said of the gift.
Among the themes that emerged in the Listening Tour Report are the elimination of equity gaps, accelerating the work in diversifying the faculty, academic excellence, holistic student support, access to actionable data, and other strategies to facilitate students' educational goals and intellectual promise. This work will further the campus' role in fostering a world that is just, inclusive and equitable, Beck said.
Scott and Jewett's gifts to higher education have focused on institutions that have higher proportions of students from historically underserved communities and excel at supporting their success. With multiple programs ranked nationally for their quality and excellence, CSUN was ranked 4th in the nation in 2021 on CollegeNet's Social Mobility Index, which measures a college's success at moving students up the social and economic ladder.
"I am deeply grateful to MacKenzie Scott and Dan Jewett for their generosity and foresight; their investment is a direct reflection of their belief in our ability to advance student success and the promise of our university in serving as a national model for education grounded in equity," Beck said.
Scott, a billionaire philanthropist, announced in mid-June that she and her husband, Dan Jewett, a science teacher, were giving $2.7 billion to 286 organizations, bringing her total donations since July 2020 to $8.5 billion. More than three dozen of the recipients of Scott's giving this past year are California community colleges and universities, arts organizations and nonprofits that work for social justice.
The philanthropist empowers groups to spend the money where they see the biggest need. In a blog post on medium.com, Scott said she wanted to deemphasize "privileged voices" and a focus on the wealthy donor and keep the spotlight on the groups in the trenches doing the work.
"People struggling against inequities deserve center stage in stories about change they are creating," she wrote.
Scott noted that she and her team sought out campuses that serve students from historically underserved communities, organizations that bridge deepening ethnic and religious divides, and arts and cultural institutions that strengthen communities by fostering empathy, economic mobility and improved mental health.