FACULTY & STAFF
William L. Kimball (Accounting), professor emeritus in CSUN's Department of Accounting, died in early August 2021 at home in Henderson, Nev. He was 85.
Kimball was born in Appleton, Wis., to John and Margaret Kimball, and he was the oldest of seven children. He was a driven student, earning a bachelor's degree from Marquette University, and then an MBA from the University of Wisconsin and a Ph.D. from Northwestern University.
Kimball taught for more than five decades, including at Marquette, Indiana University, Eastern Michigan University, University of Nevada, Las Vegas, and CSUN, which granted him emeritus status. He was described as a compassionate, if demanding, professor.
Outside of the classroom, he was an avid clarinetist, sailor, backpacker, downhill skier, tennis player and ballroom dancer. In tributes, his loved ones noted that Kimball lived life to the fullest, believing one is never too old to learn a new language or have a new adventure.
He is survived by his wife, Wendy Kameda; sons Mike, Tim, Bob, David and Tom Kimball, and daughter Kristi Troquato; 15 grandchildren; former wife Jane Lueder; sisters Anne Kulik, Mary Smith and Joan Perez, and brothers Jon and Paul Kimball.
---
ALUMNI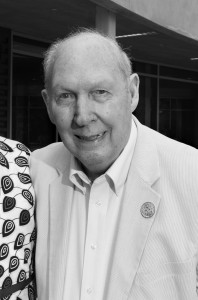 Frank St. Denis '58 (Business Administration), the university's first-ever elected Associated Students (AS) president and a Distinguished Alumni Award winner, died on June 18, 2021.
After graduating from what was then San Fernando Valley State College (now CSUN), St. Denis went on to have a successful career in the healthcare industry and served as a lecturer in CSUN's College of Health and Human Development. In 1988, St. Denis received one of the university's highest honors — a Distinguished Alumni Award.
In an interview at CSUN's 60th Anniversary Grand Reunion in 2018, St. Denis reflected on his time as student body president in the late 1950s, during the campus' earliest days.
"It was really great fun. It was a year of firsts. Everything we did was a first, and that by itself was exciting," St. Denis said. "We had the first sock hop, which was a dance on campus. Then we got into other things like, 'What should we call ourselves?' We knew it would be San Fernando Valley State College, but it had a nickname, [Valley State], and had no mascot. It had no newspaper or yearbook. So, we started all of those things. … The first year, I was editor of the yearbook. We ended up calling it The Sunburst. We had a pretty low budget, so it had a plastic spiral binder.
"The one thing I always felt we did a great job at was involving the students in the decisions we made," he continued. "We didn't try at the [AS] council level to try to make all the decisions for the students. We included them in it, like with the nickname and the colors."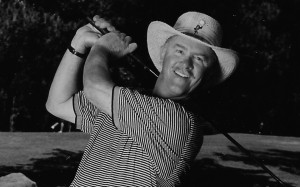 Joe Buttitta '64 (Journalism), a beloved former play-by-play announcer for Los Angeles Angels baseball and UCLA basketball, longtime golf columnist for the Los Angeles Daily News, and CSUN Distinguished Alumni Award winner, died on July 25, 2021, after more than a decade battling cancer and Parkinson's Disease. He was 79.
Buttitta's popular golf column, "Fore Tees," was a must-read for local golfers in the Valley for almost 25 years, according to a tribute in the Daily News. After leaving sports broadcasting — including a stint as a sports anchor at KTLA — he turned his talents full time to golf in 1991, becoming a teaching pro at Westlake Golf Course for nearly 40 years.
At what was then San Fernando Valley State College (now CSUN), Buttitta played baseball and was a member of the Delta Sigma Nu Fraternity. After graduation, he also served as Valley State's sports information director. Buttitta's family maintained strong ties to the Matador community over the years: His wife, Teri '76 (Kinesiology), taught in CSUN's Department of Kinesiology for 10 years, and their children are alumni.
Joe Buttitta was best friends with former Matador baseball coach and athletic director Bob Hiegert — the pair had met in the fifth grade, while playing on the same kickball team. Both were inducted into CSUN's Athletic Hall of Fame.
"I couldn't have asked for a better teammate, frat brother, golf partner, steady shoulder to talk over issues, and friend than Joe," Hiegert said. "He always had my back."
"He was an amazing man and the best dad I could ever ask for," said his daughter, Debbie Buttitta '90 (Theatre). "He loved family more than anything."
Youngest son Joey '11 (Journalism), morning anchor and executive producer at KEYT-TV in Ventura County, said his dad "never missed a game or a practice or even a newscast of mine. He was so supportive, no matter what."
He is survived by Teri, his wife of 43 years; daughter Debbie Buttitta and sons Tony and Joey Buttitta; and grandchildren Kaitlyn, Sam, Dominic and Everett.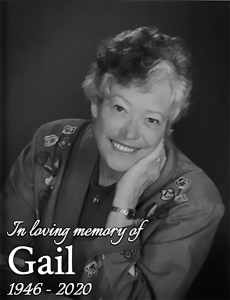 Gail G. Fonosch '68 (Home Economics), a professor emerita in CSUN's Department of Family and Consumer Sciences and pioneer in curriculum development for the department's Consumer Affairs program, died on Dec. 29, 2020, in Tucson, Ariz. She was 74.
Fonosch was born in Erie, Pa., to parents Barbara and Robert Burns. The family moved to Torrance in 1956, where she graduated from South High School in 1964. She enrolled at what was then known as San Fernando Valley State College, where she earned her Bachelor of Science in home economics. As an undergraduate, Gail married Louis Fonosch. The couple later divorced.
Eager to continue her education, Gail went on to earn a master's degree from The Ohio State University and a Ph.D. from the University of Nebraska. She also co-authored a book, "Meal Management, Concepts and Applications." She began her teaching career at CSUN in 1971, teaching courses in home economics. In addition to her active role in the Department of Family and Consumer Sciences, Fonosch participated in a number of professional organizations in her field of study. While working at CSUN, Fonosch met sociology professor Earl Bogdanoff, and the couple were married in 1989. In retirement, the pair settled in Tehatchapi, Calif., and then Tucson. They were extremely active in their community, and they relished traveling in their motor home during the summer months, until Bogdanoff's passing in 2009.
In a later chapter of her life, Fonosch met Ron Cochran, a widower with whom she shared many common interests, such as dancing and international travel.
She is survived by her sister, Christy Andrews; nephew Jeremy Andrews; niece Kriquette (Andrews) Garcia; partner Ron Cochran; stepchildren Barbara M. Samuels, Michael G. Bogdanoff, Lee R. Bogdanoff and Debra Spellman; six step-grandchildren and two step-great-grandchildren.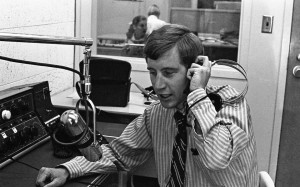 John Iander '70 (Radio-TV Production), a lifelong television reporter in the Sacramento area, died of cancer in January 2021. He was 72.
Iander worked as a reporter at CBS affiliate KOVR 13 in Sacramento for 35 years. "For decades, John Iander graced the airwaves in Sacramento with solid news stories and creative specials. He was known for being able to turn just about anything into something worth watching," fellow journalist Joyce Mitchell wrote in a tribute for the National Academy of Television Arts & Sciences San Francisco/Northern California chapter.
Former colleagues described Iander as a devoted mentor, a kind and down-to-earth man, a true journalist and a determined reporter.
Iander began his broadcasting career in 1963, hosting a weekly high school talk show on KHJ-Radio in Los Angeles. Later, at what was then San Fernando Valley State College (now CSUN), he worked as a broadcasting student at the campus' KEDC news studio in Sierra Hall.
Iander worked at KNBC and NBC Network News before joining KXTV 10 in Sacramento as an assignment manager. In 1973, he joined KOVR 13 as assignment manager and acting news director. He went on to become the station's Capitol correspondent, covering politics and hosting a weekly program. After leaving the station, he continued to report as an independent broadcast journalist.
Iander was an Emmy Award winner and had been honored for his work by the Associated Press and United Press International. He was also a licensed pilot. He is survived by his wife, Vickie, and daughter, Liz.
James E. Dennis '77 (M.A., Political Science), former chair and longtime professor in CSUN's Department of Pan African Studies (now Africana Studies), died in early December 2021.
Growing up in the segregated South, Dennis participated in the Freedom Rides in 1961. Inspired by his experiences during the civil rights movement — and the time he served in jail as an activist — Dennis pursued a college education, as he recounted in a 2006 interview with the Daily Sundial. He earned a bachelor's degree in government from what was then Los Angeles State College (now Cal State L.A.), and then came to CSUN to join the fledgling Department of Afro American Studies in 1969.
Dennis taught for 33 years in the department, including serving as chair from 1980-86. Upon his retirement, the university granted him emeritus status. Even before he began teaching at CSUN in 1969, Dennis told the Daily Sundial, he wanted to impart knowledge of the Black experience to Black students.
"We [the Black studies professors] are the only people who've been trained and who've studied the experience. We've looked at issues from all different directions so that we can now come up with a liberated ideology," Dennis said.
Dennis mentored and befriended hundreds of students, including those in CSUN's Educational Opportunity Program (EOP). He encouraged students to get involved in local politics, including local chapters of the NAACP. His faith and passion for activism resonated with students and staff alike, according to his colleagues, and many recalled his legacy as a committed scholar, mentor, community leader and supporter of CSUN's Africana studies department. In 2014, CSUN's Black Alumni Association honored Dennis with its Legacy Award, for serving as one of the department's 16 original faculty members and for his ongoing support of the department.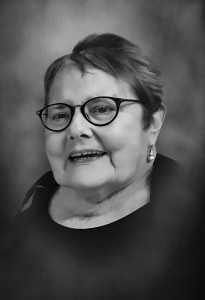 Jan D. (Swanson) Tolan '80 (Recreation), M.S. '84 (Recreation and Leisure Studies), a former professor in CSUN's Department of Recreation and Tourism Management, died on Oct. 6, 2021, in Monroe, Ga. She was 75.
From the time she completed her bachelor's degree at CSUN until her retirement from the university in 2016, Tolan taught classes in human development and recreation therapy. In the Department of Child and Adolescent Development, she also taught courses in early childhood development, and she served as a consultant in playground development.
Tolan was active for more than 25 years in state and national recreation therapy organizations, including the National Therapeutic Recreation Society and the California Therapeutic Recreation Society. She served as director of the California Board of Recreation and Park Certification, and she chaired several committees for the education and recreation therapy sections of the California Park and Recreation Society. In addition to her work, Tolan was especially devoted to her German shepherds.
Tolan was born in Pontiac, Mich., to Ronald Swanson and Beatrice Bitgood Swanson. She graduated from Turlock High School in Turlock, Calif., in 1964 and attended UCLA for one year before leaving school to work. Later, she enrolled at CSUN, completed her bachelor's degree and went on to earn a master's. She also earned a doctorate at Texas Woman's University.
She is survived by her daughter, Tami (Tolan) Dedels, brother Doug Swanson and cousin RJ Reed and their families, as well as numerous close friends, colleagues and other loved ones.
---
Please submit tributes and notes for future publication to magazine@csun.edu.