Chinese Students Learn English at CSUN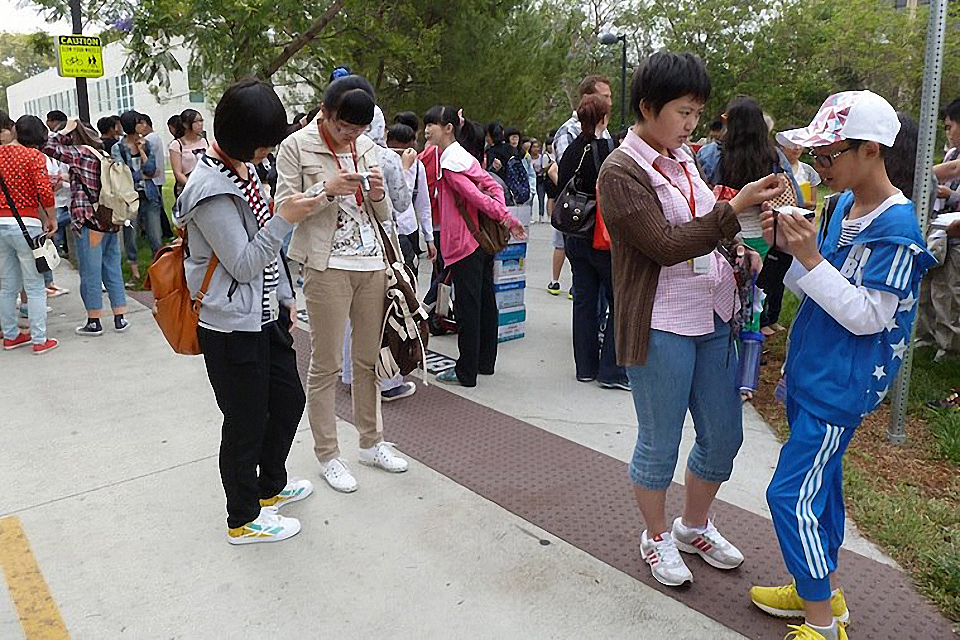 Students from China acclimate themselves to the US before learning English.
Chinese students will fly 6,450 miles from Jiangsu, China (about 142 miles from Shanghai), to CSUN this month to learn English and American culture in a program hosted by the Tseng College's Intensive English and University Pathways Program.
"The students attend private schools in China. For most of them, this is their first visit to the United States," said Patrick Colabucci, director of Global Studies and International Pathways for the Tseng College. "While they study English as a second language in school, this is probably their first chance to study and use English outside of the classroom."
The Tseng College program will help the 120 students learn English in activities that go beyond drills and routine studies.
"There is a rich and fun curriculum outside of the classroom," Colabucci said. "They will take in plenty of great sites in Los Angeles." In addition to field trips, the program has students experience CSUN with classroom attendance and contact with American students. They also will also be able to partake in activities available to other CSUN students to make them feel part of the campus.
The Tseng College's Intensive English and University Pathway Programs coordinated the visit through Boyue Educational Agency in China. Visitors also include chaperones, teachers and at least one Chinese/English speaker for the students.
For more: IEP Short-Term Customs Programs [Tseng College]