Educators to Explore the Future of Higher Education in California
Regardless of the outcome of this November's election, Californians are facing a grim future when it comes to the California State University system. Budget cuts are devastating to what was once considered one of the nation's leading institutions of higher education.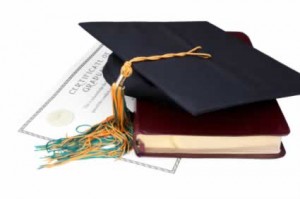 Delegations of faculty, students, administrators and alumni from all 23 CSU campuses will join members of the CSU leadership, including the Board of Trustees, on Thursday, Oct. 11, at the Los Angeles Airport Marriott Hotel, to talk about how to adequately fund the California State University system in the future. The meeting is a continuation of a discussion started last year by faculty at California State University, Northridge on the future of higher education in the state.
"In light of the state's current budgetary crisis, the CSU is looking down the road at long-term, sustainable solutions towards meeting the higher education needs of California," said CSUN Faculty Senate President Steven Stepanek, chair of Cal State Northridge's Department of Computer Science. "The goal for this event is to look beyond the immediate next two years in terms of both the CSU budget and the continued role of the CSU in California public higher education."
Participants in next week's meeting will focus on two issues: CSU funding options for the future and what California's master plan for higher education will look like in the future. The California Master Plan for Higher Education, initially adopted in 1960, placed into the state's statutes a "promise" to California residents that they would have access to affordable, quality higher education.
"A lot of the day will focus on the master plan and how to reframe it to meet the needs of the future," said CSUN cinema and television arts professor Michael Hoggan, one of the event's organizers. "The feeling is that if things continue to change as fast as they have in the past decade, then we're not ready. The question is how can we get ready?
"We won't solve all the problems at next week's meeting, but we might get a start on them," he said.
The discussion about the future of higher education in California started at a January 2011 Cal State Northridge faculty retreat, where the conversation focused on CSUN and its future. The topic soon expanded that April, when CSUN faculty invited members of the community to take part in a daylong conference on the CSU and its next 50 years. Earlier this year, CSUN hosted a two-day symposium on funding the future of the California State University system. Next week's meeting is a continuation of that dialogue.
For more information, visit the website http://www.csun.edu/csufuture/.