Valley State Era Alumni Enjoy Annual Founders Day Event
For Nazar Ashjian '62 (Business and Economics), it was San Fernando Valley State College's small classes that made the campus so appealing. He had graduated from Pierce College and then enrolled at UCLA, but he thought the West Los Angeles campus was too big.
"(At San Fernando Valley State College) I had one-on-one time with the professors," recalled Ashjian, alumni co-chair of this year's Founders Day. "I got a great education that has given me a rewarding career."
The 73-year-old San Fernando Valley resident said he made lifelong friends at "Valley State." Upon graduation, he was drafted and served in the Army for two years. He worked as an accountant and later opened his own company and became a real estate broker.
"I've had a good life," he said.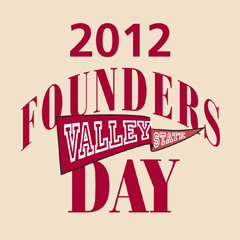 Ashjian's warm recollections were echoed by many of the nearly 300 alumni, faculty, staff and friends who attended Founders Day at California State University, Northridge on Sept. 21. The day included a luncheon with remarks by President Dianne F. Harrison and greetings from Alumni Association President Dennis DeYoung '84 (Business).
Attendees also were invited to participate in college receptions and tours of various facilities, including the Delmar T. Oviatt Library, the Valley Performing Arts Center and the Student Recreation Center. However, the highlight of the event was the induction of 54 alumni, faculty and staff who either earned their degrees or worked at the university between 1958 and 1962, into the 50-Year Club. Ashjian and Founders Day faculty co-chair Al Baca, an emeritus professor who taught in the Department of Modern and Classical Languages and Literature, were among the inductees.
President Harrison said she felt "humbled" and a "special sense of responsibility" to the faculty, staff and students who laid the foundation of the university.
"You have helped to write the history of this great university, laying a solid foundation that has ensured an exceedingly bright future for Cal State Northridge," Harrison said. She said while the campus has changed over the years, CSUN continues to "shine" through its acclaimed academic programs, outstanding faculty, high-achieving students and successful alumni.