D

avid Nazarian's Gifts Are Transforming the College of Business & Economics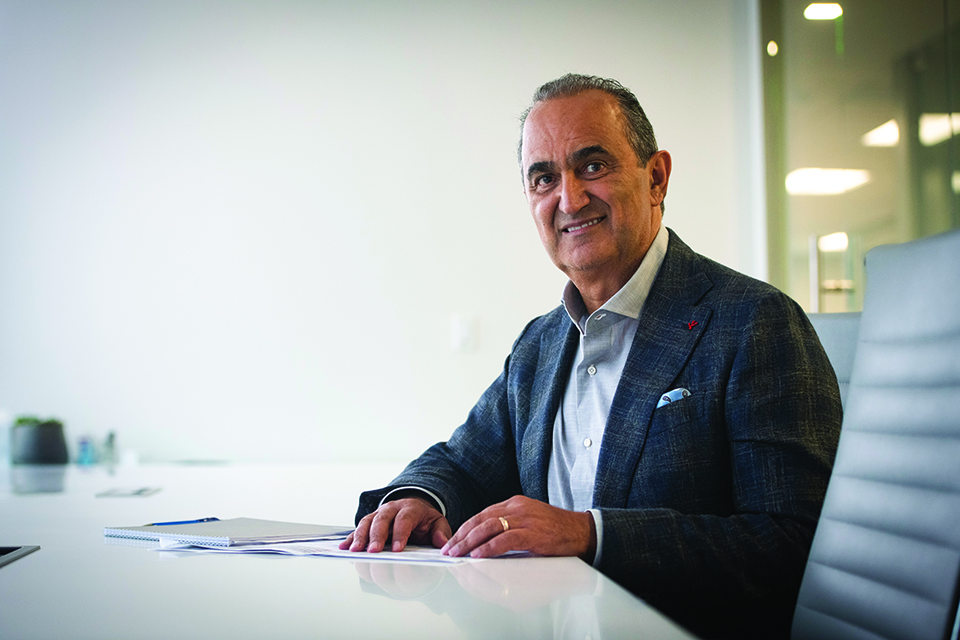 In March 2014, the California State University Board of Trustees announced the approval of CSUN naming its college of business and economics the David Nazarian College of Business and Economics, in recognition of alumnus David Nazarian's commitment to lead an ultimately successful $25 million fundraising drive for his alma mater. Nazarian '82 (Business Administration) personally committed a $10 million cash gift to CSUN.  
Now the ninth-largest business school in the nation — with a diverse student population that reflects the demographics of California — CSUN has focused the funding on expanding its resources and providing its students, faculty and alumni with access to an array of innovative educational programs and experiences.  
Nazarian, known for his investing acumen, spoke about the impact of his gift and encouraged others to follow his lead.  
"While investing in companies can change lives and improve our economy, nothing is more impactful and important than access to quality education and mentoring. That is why I consider this to be the most significant investment of my career," Nazarian said. "I'm encouraging my business associates, friends, family and anyone who wants to positively impact the lives of talented young people in our region to join me in supporting CSUN and the amazing work being done there."  
In 2016, he was recognized as one of Nazarian College's "Fabulous 50" alumni in honor of the college's 50th anniversary. Nazarian's history as a visionary investor and business builder began with his active involvement in his family's early identification of the potential for wireless communications technology that ultimately became part of Qualcomm, Inc. As founder and CEO of Nimes Capital, Nazarian has established a consistent track record of identifying opportunities ahead of the pack, actively managing investments in the real estate, manufacturing, water and solar infrastructure, technology and hospitality industries.  
Beyond his more than 30 years of success in business, Nazarian has proven to be a tireless philanthropist, donating invaluable time and funding to an array of causes and organizations.  
Nazarian said he is grateful to be in a position to repay his alma mater for giving him a solid foundation and passionate about ensuring future generations can access the same life-changing opportunities.  
"CSUN provided me with a foundation for my later success, and thus, opened the door for many opportunities in my life," Nazarian said. "CSUN gave me the chance to realize the American Dream, and I want to make sure that opportunity exists for as many people as possible. I am excited about the future of the College of Business and Economics, and want to do everything I can to support the college and its faculty and students in achieving their goals."
Booksteins

Continue to Impact Nazarian Students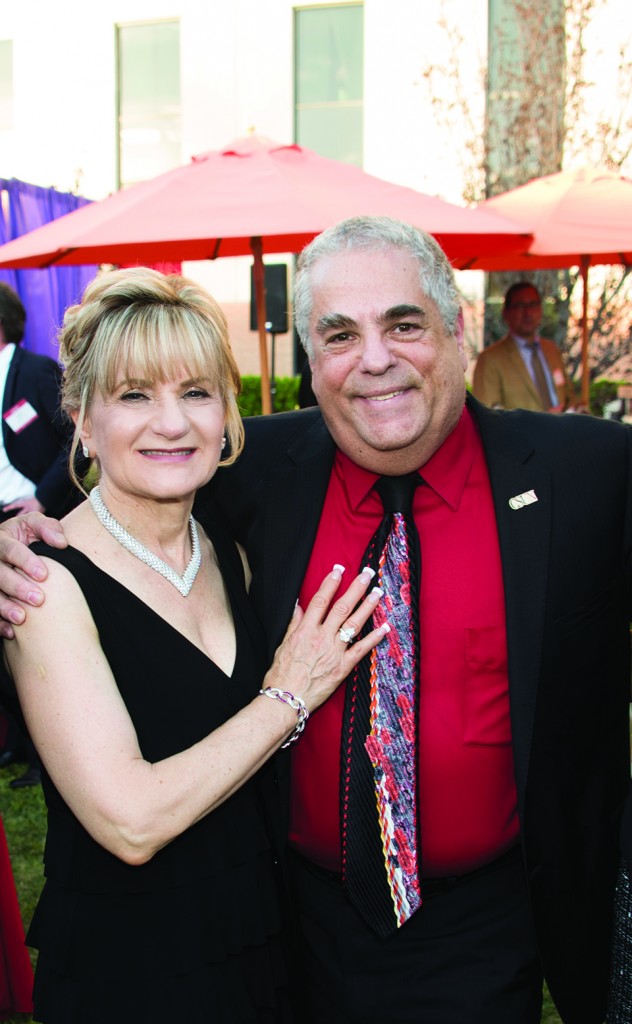 Nazarian College students and faculty walk through the doors of Bookstein Hall every day. CSUN officials renamed the building that houses the college in 2017, in honor of alumni Harriet and Harvey Bookstein '70 (Business Administration) and their generous support of CSUN over the years.  
The renaming was approved by the California State University Board of Trustees in recognition of a $5 million gift that the Booksteins made to the university in 2016 that pushed CSUN over the top in a two-year campaign to raise $25 million for the business college. The gift was just the latest of a host of generous gestures — from financial donations to teaching classes and mentoring students — the Booksteins have made to CSUN since they were students at the university 50 years ago.  
"CSUN gave me the opportunity to find my way in this difficult world," Harvey Bookstein said. "I have had a very fruitful life, and I give a lot of the credit for this to my time at CSUN. … Everyone will have this opportunity for success, both financially and in life, if we continue to support the school that gave us this opportunity. I am proud to be a Matador, and I know that this will be true for all those that get the opportunity to attend and graduate from CSUN."  
Harvey Bookstein, a certified public accountant, has more than 50 years of public accounting experience and specializes in providing tax, accounting and business consulting services to clients in the real estate and high-net-worth practice areas. He is recognized as one of California's most respected certified public accountants. Until his retirement in 2020, Bookstein served as a senior partner of the prestigious national CPA firm Armanino LLP, after a merger with the firm he co-founded in 1975 — RBZ — in 2015. Bookstein is currently of counsel for the firm.  
Harriet Bookstein is a successful business manager who works with high-profile leaders in the business and entertainment industries. Her clients range from performers to executives. Several of the Booksteins' children are also alumni of CSUN.  
Over the years, Harvey Bookstein has guest lectured in dozens of classes and mentored hundreds of CSUN students. In 2005, he and his wife donated $1 million for the creation of the Harvey and Harriet Bookstein Chair in Taxation and the Bookstein Institute for Higher Education in Taxation. Among other things, the institute assists about 130 low-income taxpayers each year to resolve their disputes with the IRS — free of charge.  
Active on several CSUN boards, Bookstein received CSUN's Distinguished Alumni Award in 2009. He received an honorary Doctor of Humane Letters from the university in 2016, in recognition of his successful career and legacy at CSUN. In 2016, he was also recognized as one of the Nazarian College's "Fabulous 50" alumni in honor of the college's 50th anniversary.