CSUN Receives $900,000 From NCAA to Expand Academic Support Services for Student-Athletes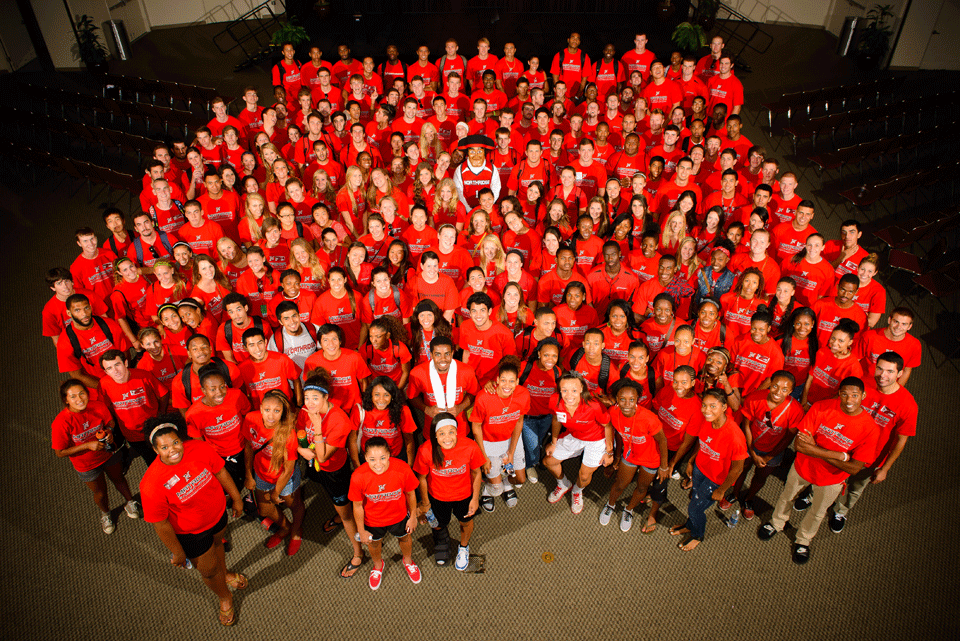 The more than 400 student-athletes in CSUN's Department of Athletics, many of whom will benefit from the NCAA grant.
California State University, Northridge has received a $900,000 grant from the NCAA as part of a three-year pilot program aimed at expanding the academic support services for student-athletes.
The Limited-Resources Institutions Grant Program Pilot, which was approved by the NCAA Executive Committee earlier this year, was designed to help institutions with limited resources in their efforts to improve the graduation rates and academic success of student-athletes.
"I am so pleased that CSUN has been awarded this grant, which will enable us to establish the Matador Achievement Center to provide academic support for more of our student-athletes," said CSUN President Dianne F. Harrison. "I enthusiastically supported the grant proposal because it was based on evidence from what we have learned in working with one team of student-athletes and fostering academic success. The Matador Achievement Center is about continuing to build a culture of academic achievement for our student-athletes."
Harrison said the center will continue beyond the three years of the program pilot grant.
Cal State Northridge was one of six institutions selected to receive grants as part of the pilot program. The grants ranged from $330,000 to $900,000 and will be awarded over three years. Eligibility for the Limited-Resources Institutions Grant Program was determined by per capita institutional expenditures, per capita athletics department funding, per capita Pell Grant aid and being a nonfootball bowl subdivision Division I member,
"As the academic expectations for Division I student-athletes continue to increase, the NCAA is proud to offer assistance to those institutions that have demonstrated need and a plan for using these funds to contribute to student-athlete success," said NCAA Executive Vice President Bernard Franklin. "We hope these institutions will serve as a model for other schools. This pilot is evidence of the NCAA's commitment to the achievement of our member institutions and the student-athletes on their campuses."
Grant recipients were selected based on several criteria, including presidential oversight, involvement of key staff, goals identified by the institution, the institution's ability to match grant funds and demonstrated sustainability of the initiative.
"Over the past five years, the NCAA has assisted our Student-Athlete Academic Support Office with smaller grants of $15,000 to $30,000," said Ashlie Kite, athletics administrator in charge. "That funding has allowed us to develop and expand our mentoring and tutoring offerings. This new pilot program will allow us to substantially improve our current resources and allow us the opportunity to develop a new facility that can specifically focus on academic achievement—a Matador Achievement Center."
Kite said the NCAA grant provides funds for space for the center as well as additions to the academic support team and more opportunities for mentors and tutors to work one-on-one with student-athletes.
Associate Athletics Director Janet Pinneau said the university plans to develop a program that can identify student-athletes who need academic assistance when they enter the university as freshmen, and works with them from the start to improve their performance in the classroom. She said the program will continue to monitor and support the student-athletes through graduation.
"The impact this grant will have on student-athlete success will be felt for years to come," Kite said.