Feature Stories

CSUN President Dianne F. Harrison's impact can best be measured by the tens of thousands of students who earned degrees, by the dozens of national rankings and awards received, and by the explosive growth in giving and reputation for the university.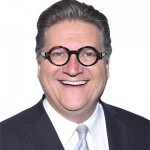 Elected officials, alumni and community leaders express their thanks to CSUN President Dianne F. Harrison.

Reflecting on my time as president of CSUN, I also reflect back on the trajectory of my life and career. These past eight years have been among the most memorable and impactful in my whole life — both personally and professionally.