Elected officials, alumni and community leaders express their thanks to CSUN President Dianne F. Harrison.
"Dianne has provided strong leadership and has enabled CSUN to become a name brand across the Valley and beyond. She has continued to strive for equity in access for all CSUN students. Dr. Harrison has enabled CSUN faculty, staff and students to find success in their careers and along their academic pathways." —MARY-PAT STEIN, Professor of biology and Past President of the CSUN Faculty Senate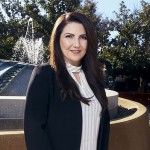 "Dr. Harrison exemplifies the true meaning of kindness and professionalism. It is an honor to be an alumna of this university and to have had the pleasure of working with her for the past two years."—ANNA MAGZANYAN '97 (PSYCHOLOGY), Chief of Staff to the Executive Chairman and Head of Strategy and Revenue for the L.A. Times.
"It was a pleasure to work closely alongside President Harrison during my time at CSUN. Being heavily involved in student government, what impressed me most was the true partnership that Dianne strived to create amongst students, faculty and staff. She was a fearless leader who celebrated CSUN's diverse student population by making sure we always had a seat at the table and played a key role in the decision-making process." —SEVAG ALEXANIAN, Associated Students Past President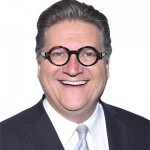 "President Harrison is the fiercest advocate CSUN could ask for, and has achieved so much to solidify the school's place as a cornerstone in our community. It has been a pleasure to work in partnership with her and her office." —SEN. BOB HERTZBERG (D-VAN NUYS), California Senate Majority Leader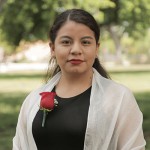 "There was never a moment where I wanted to reach her and I couldn't. She always had an open line of communication with Associated Students, and we're really appreciative of that.That allowed us to accomplish a lot." —DIANA VICENTE, Associated Students Past President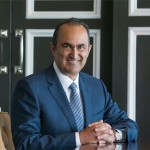 "Dianne was a big reason I got involved at CSUN. The strength of her leadership gave me the confidence that the university was ascending. Her leadership has firmly placed CSUN in the very top tier of universities in California, and its national reputation has never been stronger."—DAVID NAZARIAN '82 (BUSINESS ADMINISTRATION), Founder and CEO of Nimes Capital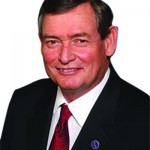 "Over the past 15 years, there are few, if any,who have had a more profound impact on Californians pursuing public higher education than President Harrison, and I am thankful for her service to the university." —TIMOTHY P. WHITE, CSU Chancellor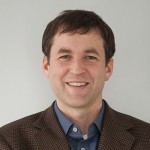 "President Harrison was a passionate advocate for climate action within theCSU campuses she led, across the CSU system, with her national peers in the Climate Leadership Network, and on the international stage. Her leadership and commitment to the cause will be missed, but she has created a lasting legacy that will continue to inspire solutions at all these scales. We're grateful for Dianne's service and wish her the best in her retirement."—TIM CARTER, President of Second Nature, which strives to help build a sustainable and positive global future through leadership networks in higher education.