Please submit notes for future publication to magazine@csun.edu.
1960s
Laird "Lad" Doctor '66 (Physical Education) is the subject of a new book by Stella Brooks, "Grounded: How One Man Made it Through the Unimaginable," from Ingram Publishing. The biography shares the story of the Vietnam veteran and airman, who survived a horrific crash later in life and leaned on his Christian faith to adjust to life as a quadriplegic. Doctor lives in Texas.
Sherman Watstein '68 (Journalism), who had a long career as a broadcast engineer and technical writer for corporations such as JBL Sound and Harris Broadcasting, fondly recalls his time in the San Fernando Valley State College Marching Band and orchestra, where he played trombone (he even played in the band during his own commencement ceremony). After graduation, in the U.S. Army, Watstein was assigned to work as a broadcast engineer at Kagnew Station, an Army radio station and installation in Asmara, Eritrea (then Ethiopia), in the Horn of Africa. There, Watstein joined the post band, where he made music with his fellow enlisted men. He currently lives in Winnetka.
David L. Chesney '69 (Biology) is the principal and general manager for DL Chesney Consulting, LLC, providing compliance consulting and training services to clients worldwide. He has more than four decades of experience, including work for the U.S. Food and Drug Administration (FDA) and in the private sector. He served 23 years with the FDA as an investigator, supervisory investigator, director of investigations and district director in San Francisco. Chesney also holds a master's degree in jurisprudence, concentrating in pharmaceutical and medical device law, from Seton Hall University School of Law.
1970s

Fletcher Robbe '72 (Political Science, pictured at right) joined the board of directors of Trucept Inc., a company that helps organizations focus on growing their business with a suite of powerful tools and services. Robbe is an attorney and founder at Fletcher Robbe International, LLP, a law firm with offices in Irvine, New York, Los Angeles and Beijing. He also serves as corporate counsel to Dalrada Financial Corp. and on Dalrada's board of directors.
Hon. S. Jim Otero '73 (Political Science), a past recipient of CSUN's Distinguished Alumni Award, is a mediator, arbitrator and neutral evaluator with JAMS (Judicial Arbitration and Mediation Services, Inc.), a for-profit organization offering alternative dispute resolution services. Otero retired after 30 years as a federal and state court judge in Los Angeles, including service on the U.S. Court of Appeals for the Ninth Circuit. He is married to fellow Matador Jill Otero '73 (General Sociology), '81 (Teaching Credential).
Peter Fishburn '74 (Recreation) was elected to the board of directors of NCET (Nevada Center for Entrepreneurship and Technology), a member-supported nonprofit that produces educational and networking events to help people explore businesses and technology. For more than 27 years, Fishburn has served as a regional representative in northern Nevada for Brown & Bigelow, a promotional products company. He also has been active in regional organizations including the Chambers of Commerce in Carson City and Reno, Nev.
David Trinidad '78 (English) had selections from his upcoming memoir and collection of poetry, "Digging to Wonderland," published in Air/Light online literary journal. In prose, poetry and memoir, Trinidad delves into the mysteries of adolescence, childhood and family history. The memoir is scheduled for publication by Turtle Point Press in 2022. Trinidad's other collections of poetry include "Dear Prudence: New and Selected Poems" and "Swinging on a Star." He lives in Chicago, where he teaches poetry at Columbia College.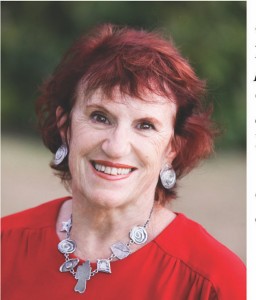 Ruth Lindeck Forman '79 (Communicative Disorders, pictured at left) published "Soul to Soul Connection and Communication" from Page Publishing, with sustained support and endorsements from CSUN colleagues. An updated edition of the book will be available from Amazon and other outlets this summer, and an audiobook version is scheduled for release this fall. Forman is the founder and director of Communication Enhancement, which specializes in personal and multicultural communication. She serves on CSUN's College of Health and Human Development Dean's Circle Advisory Board, and she and her husband, Lee, established the Ruth Lindeck Forman and Lee Forman Scholarship Endowment at CSUN. They are members of the CSUN President's Associates and Heritage Society.
1980s
Dr. Mark R.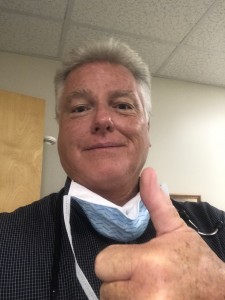 Henschke '80 (Biology, pictured at right) is a board-certified physician in internal medicine and medical management, and he maintains a hospital-based practice in York, Maine. In July 2020, Henschke was named one of Maine Magazine's "Top Doctors – Internists" for 2020, and he was included in the "2020 Top Doctors" list in the company's syndicated publications. Henschke holds a Doctor of Pharmacy degree from the University of Southern California and Master of Medical Management degree from Carnegie Mellon. He lives in New Hampshire and when not working, can be found surfing off the New England coast and throughout the Western Hemisphere.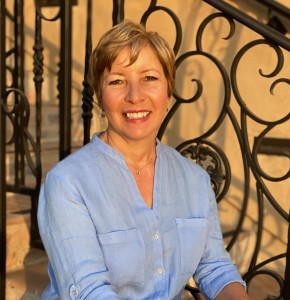 Arminé Papouchian '86 (Liberal Studies, pictured at left) published "Love Has No Limits," a biography about loss and redemption, based on her own experiences as a young immigrant from Armenia to the United States. Papouchian immigrated to the U.S. with her parents when she was 17. After graduating with her bachelor's degree from CSUN, she earned an MBA from Pepperdine and certification from Harvard Business School and the Haas School of Business at University of California, Berkeley. She worked in the health care industry for 33 years. Most recently, she retired as senior vice president at Blue Shield of California. She noted that she will be directing proceeds from the book's sale to the Armenia Fund.
Scott Genereux '87 (Management Systems Analysis) joined Rockwell Automation, Inc., the world's largest company dedicated to industrial automation and digital transformation, as senior vice president and chief revenue officer. Genereux oversees Rockwell's global sales and marketing strategy and functions, with a focus on increasing software sales and annual recurring revenue. Previously, he served as executive vice president for worldwide field operations and chief revenue officer for Veritas Technologies. His career also has included Oracle Corporation's cloud infrastructure business, as well as senior sales and marketing positions with QLogic, Data Direct Networks and Hitachi Data Systems.
1990s
Derek Chernow '92 (Geography) is executive director of the California Alternative Energy and Advanced Transportation Financing Authority, which finances projects that save energy, reduce the emission of greenhouse gases, and create and preserve jobs. State Treasurer Fiona Ma announced Chernow's appointment in late 2020. The financing authority works with public and private partners to promote renewable energy sources, energy efficiency, and advanced transportation and manufacturing technology. Previously, Chernow served as acting director and chief deputy director of the California Department of Conservation, and he worked for a number of elected officials. He serves on the board of the Sacramento Tree Foundation and is a past president of the North Natomas Transportation Management Association.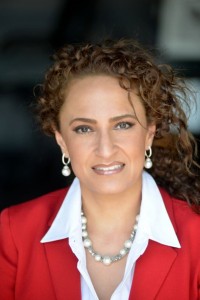 Nikki Mehrpoo Jacobson '94 (Political Science, pictured at left), a founding attorney of The Jacobson Law Firm, was appointed to serve as a workers' compensation judge with the California Division of Workers' Compensation. She was sworn in at the Van Nuys district office in September 2020. Jacobson established The Jacobson Law Firm with her husband, Shepard Jacobson, where she specialized in workers' compensation and immigration.
Dorian Quispe '98 (Marketing) is chief marketing officer at Shutterstock, responsible for global marketing strategy, accelerating the brand, and growth across e-commerce, enterprise and platform solutions channels. Before Shutterstock, he held executive positions at ManyChat, the leading chat marketing platform helping small businesses, and LegalZoom, the leading brand in legal and business solutions for small businesses and families.
2000s
Harmeet Singh '00 (Accountancy/Finance) is CEO of RateGain, a hospitality and travel technology solutions company. He was previously an executive partner at Madison Dearborn Partners, LLC, where he worked with the company's Telecom, Media and Technology group to identify and evaluate potential investments in the cloud and information technology services industry. He also served as president of Cloud Services at j2 Global, Inc. Singh also held various leadership roles at SingerLewak LLP, a leading regional advisory and assurance firm.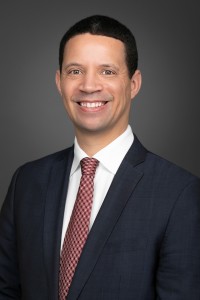 Nathan Carter '02 (Sociology, pictured at right), M.P.A. '05 (Public Administration) was named the first chief diversity, equity and inclusion officer of Northern Virginia Community College. In this role, Carter is developing plans and educational and professional development programs that help ensure diversity, equity and inclusion in the college's practice, programs, policies and culture. Previously, he served as interim associate dean of social sciences at the college's Alexandria campus, and as a research analyst for the superintendent of public instruction at the Virginia Department of Education. Prior to his work in Virginia, Carter was an assistant professor of communication studies at California State University, San Bernardino. He also holds a Ph.D. in intercultural communication from Howard University.
Elizabeth Gutierrez '03 (Manufacturing Systems Engineering), M.S. '05 (Engineering Management), M.P.A. '05 (Public Administration) was recognized as the 2020 Luminary Honoree at the Great Minds in STEM conference, held virtually in October 2020. Gutierrez is a senior principal quality engineer in the Engineering and Manufacturing section of the Space Systems division at Northrop Grumman Corp. A past president and secretary of CSUN's student chapter of the Society of Women Engineers, Gutierrez is also involved with community service through her extensive work with Adelante, Northrop Grumman's Hispanic employee resource group. Through Adelante, she has been responsible for the recruitment of engineers to lead STEM (science, technology, engineering and math) workshops for local high school students.
Christine (Sahakians) Caraccia '05 (Marketing) is director of sales and marketing at AC Hotel Sawgrass Mills in Sunrise, Fla. At the newly launched hotel, Caraccia is responsible for sales revenue including guest rooms, meeting space and banquets; developing and implementing marketing programs; overseeing the sales team; and ensuring top-notch client service. She has more than 15 years of experience in the hospitality industry, including as director of national accounts at the Fontainebleau Miami Beach and as a group account director at W Hotels.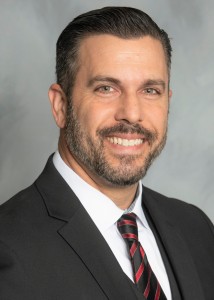 Peter Genovese '05 (Information Systems, pictured at left) is a business applications specialist in the IT Department at Crown Media, home of the Hallmark Channel. In this role, Genovese coordinates, maintains, supports and deploys business application projects while adhering to deadlines, policies and budget. This includes assisting in the evaluation, selection, development, implementation, administration, testing and maintenance of business applications, as well as acquiring resources and coordinating the efforts of team members and third-party contractors. Genovese received a CSUN Volunteer Service Award in 2019.
Katherine Zoraster '05 (M.A., Art History) is a Burbank Cultural Arts Commissioner and art historian. In celebration of Women's History Month, Zoraster presented a brief overview of the history of women in the visual arts, as part of a virtual event for the Cultural Arts Commission entitled, "Why Have There Been No Great Women Artists?" Her lecture addressed some of the socioeconomic and cultural reasons why history depicts a lack of great women artists.
Robert Hymers III '06 (Accountancy), M.S. '09 (Taxation) is the executive producer for the feature film "Lady of Guadalupe," a drama released on video-on-demand in April 2021. Presented in English and Spanish, the film depicts the revered religious and cultural icons, the Virgin of Guadalupe and Juan Diego.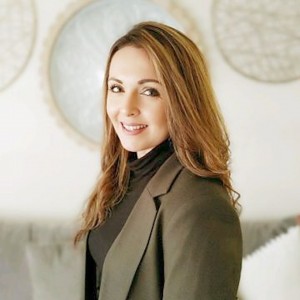 Arianna Mirell Castellanos '08 (Counseling, pictured at right) was appointed to the board of trustees of the Family Service Agency of Santa Barbara County. Castellanos is vice president of programs at SEE International, which provides transformative eye care and surgeries in the U.S. and around the world. Previously, she served as provider relations manager at CenCal Health and as a senior product surveillance analyst at Allergan.
2010s

Matthew Lucas '10 (History), M.A. '12 (History) joined Portfolio Advisors, LLC, as a vice president of marketing and investor relations. At the asset management firm, Lucas is in charge of raising capital from institutional investors around the world for private equity, private credit, secondaries, co-investment and private real estate funds. He recently earned an MBA from Columbia Business School, where he focused on management, innovation and entrepreneurship. He also served on the Sanford C. Bernstein Leadership & Ethics Board at the business school. Lucas lives in Greenwich, Conn., with his wife and dog.
Matthew W.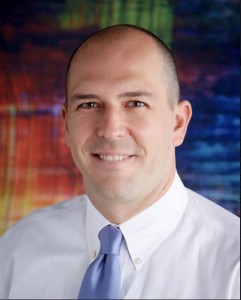 Harris '12 (M.A., Educational Administration K-12/Teaching Credential, pictured at left) was appointed superintendent of the Petaluma City Schools District in Northern California. He previously served as assistant superintendent of human resources for the district, as well as principal of McKinley Elementary School and Petaluma Accelerated Charter School. In Southern California, Harris also taught in the Lawndale Elementary School District. Harris lives in Petaluma with his wife, Elizabeth, and four children.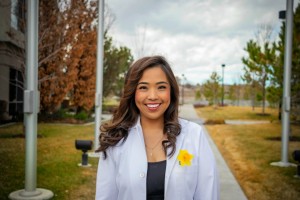 Dr. Carol Chavez '13 (Biology, pictured at right) graduated from the Roseman University College of Dental Medicine in April 2020. She reflected fondly on her work as an undergraduate researcher in the CSUN lab of professor emeritus Steven Oppenheimer, who mentored Chavez and wrote her a letter of recommendation for dental school.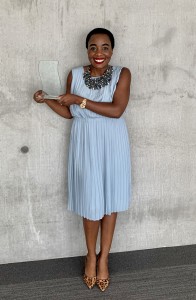 Rebecca F. Kauma '13 (Health Administration, pictured at left) won the 2020 Digital Equity Champion Award from the National Digital Inclusion Alliance, which recognizes outstanding leadership and dedication in advancing digital equity and inclusion and addressing the digital divide. Kauma serves as the economic and digital inclusion program manager for the city of Long Beach. In this role, she helps ensure that low-income communities and communities of color in Long Beach have the opportunities, resources and power they need to thrive economically. Kauma also holds a Master of Public Administration with an emphasis in health care policy from American University School of Public Affairs.
Elizabeth Dorssom '14 (M.P.A., Public Sector Management and Leadership) had her research paper, "Does Legislative Institutionalization Impact Policy Adoption? New Evidence from the Colonial and early State Legislatures 1757-1795," accepted for publication in Social Science Quarterly. Dorssom is a Ph.D. candidate in political science at the University of Missouri. In 2019-20, she also served as an Oskar Morgenstern Fellow at the Mercatus Center at George Mason University.
Nicholas Duval '14 (Cinema and Television Arts) self-published his first book, "Silty the Sorceress and the Wizard's Duel," now available on Amazon. Duval lives in Vermont.
Daniel Freeman '14 (English), M.A. '17 (English Literature) has been accepted to the doctoral program in English at the University of Exeter, in the United Kingdom. He will begin work this fall on "From Dashwoods to Dalloways: Reimagining Gender, Women and the Body in the British Empire and Beyond."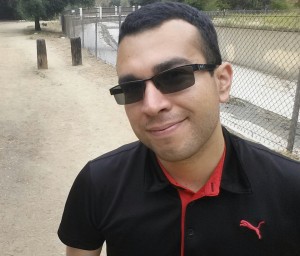 Jose Mejia '14 (M.P.A., Public Administration, pictured at right) earned his Juris Doctor from the University of La Verne College of Law in 2019. In January, he started a doctoral program in business administration (DBA) at Thomas Edison State University. Mejia is an attorney with the Central American Resource Center, assigned to the center's California State University Project. In 2020, Mejia started working with students at Cal State Fullerton, assisting them with immigration issues. He also works closely with Dream Centers and Diversity Centers at eight other CSU campuses, including CSUN, providing undocumented students with legal counsel and representation.
Jeannette Sanchez-Palacios '14 (M.P.A., Public Sector Management and Leadership) is a new city councilmember representing District 4 in the city of Ventura. She was appointed to fill the District 4 vacancy on the seven-member council in February 2021. She also serves as district director for state Assemblymember Jacqui Irwin. Previously, Sanchez-Palacios worked as a political and communications director for the Service Employees International Union Local 721, and as district director for state Assemblymember Das Williams.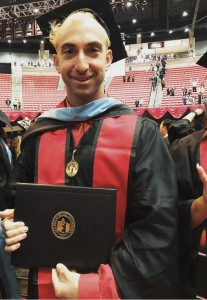 Greg Gomberg '15 (Child and Adolescent Development, pictured at left) graduated from San Diego State University with a Master of Arts in Education in summer 2019. During his graduate school career, he had the opportunity to research a number of strategies inside the educational setting. He works as an educational consultant, most recently as a facilitator for the Burbank Unified School District.
Zuleima Ugalde '16 (English), M.A. '18 (English Literature) joined Penguin Random House as editorial assistant to the senior vice president/editorial director of Vintage/Anchor Books. She already has started work on a variety of projects for Vintage/Anchor, Knopf and Pantheon Books.
Nelson Castro '17 (Management) won the 2020 AIG Life & Retirement Community Spirit Award, in recognition of his work with the Alliance for Community Empowerment, a mentoring and development nonprofit in Canoga Park. At the alliance, Castro mentors immigrant students, connects them to financial literacy resources and supports them on their journeys to graduation. At AIG, Castro is an operations manager for licensing.
2020s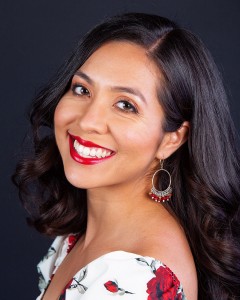 Xochitl Hernandez '20 (Music – Vocal Arts, pictured at right) started a job as a bilingual, multimedia reporter at TV station KNDU and Telemundo in Kennewick, Wash. In May 2020, Hernandez was honored as one of CSUN's Outstanding Graduating Seniors. On campus, she represented the music department in Associated Students student government, and she participated in a staggering number of extracurriculars and volunteer activities. "My journey and degree at CSUN has meant everything to me because it helped make dreams I didn't even know were possible come true," Hernandez said.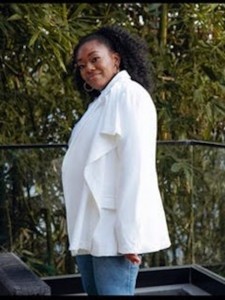 Lindsay A. Jenkins '20 (M.A., Theatre, pictured at left) was awarded the Literary Managers and Dramaturgs of the Americas' Field Grant, an annual award that goes to supporting a dramaturg-led project designed to foster an expanded understanding of
the dramaturgical field. Jenkins is working on "Sandbranch," a theatre project seeking to explore and expand on Afrocentric dramaturgical methods. Jenkins is the founder of Maroon Arts and Culture, an organization dedicated to empowerment through performance, arts education and cultural programming.
---
Matador Milestones
William "Chip" Beck '67 (Political Science, pictured at right) and his wife, Kathy, retired to their farm in Loudoun County, Virginia, after long careers in the U.S. Navy, CIA, Department of Defense and Department of State for Chip, and the FBI and Marymount University for Kathy. Inspired by his adventures as a soldier, sailor, artist and spy, Beck wrote his first book, "The Alamo Conspiracy: Mexico's Covert Subversion of America," which was published in June 2020 by History Publishing Company.
---
Please submit notes for future publication to magazine@csun.edu.