CSUN welcomes its sixth President, Erika D. Beck, as she takes the helm during a time of great change and enormous opportunity.
Photos by Lee Choo and Luis Luque
Erika D. Beck, California State University, Northridge's sixth president, spent her first 100 days in office on a marathon listening tour — meeting with students, faculty, staff, alumni, and industry and community leaders — in an effort to understand the opportunities and challenges the campus faces. In May, she shared a report on her findings.
"Across every corner of the university, I heard a singular commitment to serving a richly diverse student population across every dimension of identity and lived experience, and a deep pride in CSUN's history of advancing racial and social justice," said Beck, who took office Jan. 11. "Individuals across the campus celebrated the depth of our academic and scholarly work that continues to advance understanding of the real histories and lived experiences of diverse populations."
Beck came to CSUN from CSU Channel Islands, where she was president for more than four years. Prior to that, she was provost and executive vice president at Nevada State College. She said she appreciates that the traumatic events of the past year have had an impact on the CSUN community.
"Our faculty and staff across the campus have worked tirelessly to ensure that our students have a sense of identity and critical consciousness and experience a sense of belonging as they pursue their greatest educational aspirations, for themselves, for their families and for their communities," she said.
Beck's report in May focused on seven key themes that emerged during the 100 days of listening and learning: Standing in our Values of Equity, Inclusion and Justice; A Clear Commitment to the Overall Success of our Students; A Solid Foundation of Academic Excellence; Shaping our Culture and Fostering Community; Disruptive Thinking; Strengthening Community Connections; and Making Sense of our Dollars and Cents.
"Inclusive excellence is at the very core of my leadership values and, in my view, is inextricably linked to academic excellence," Beck said. "This reflects the understanding that we have a moral imperative of ensuring all members of our campus feel valued and engaged, and that a just and equitable campus delivers higher quality learning experiences for our students and a more positive work environment for our employees. I strive every day to challenge my own thinking to ensure it is grounded in equity, and that evidence of our commitment to inclusive excellence can be found in every corner of our academic community.
"Hearing a shared commitment from thousands of students, faculty, staff and community members in these last few months has filled me with optimism for our collective future," she continued. "It is clear that our campus is comprised of the leaders we need to advance equity, justice and belonging on campus and beyond."
Beck said her CSUN listening tour was particularly important because it will help her shape her priorities for the campus and its constituencies in the coming years.
"As a leader, I believe that institutional priorities are something we set as a community, and that will take time and collaboration," she said. "Given that I am new to the campus and the community, it is important that I engage with many campus stakeholders to understand the culture, the history and the opportunities before us as we write the next chapter of our journey."
Made in the CSU and UC
A native Californian, Beck holds a bachelor's degree in psychology from the University of California, San Diego, a master's degree in psychology from San Diego State University and a Ph.D. in experimental psychology from UC San Diego, where she also served as a faculty fellow. A former research associate at the Salk Institute for Biological Studies, she has conducted research in the areas of developmental and cognitive neuroscience.
Beck said she was attracted to CSUN because of the university's reputation "as one of the most significant facilitators of social mobility in our country."
"CSUN has a well-deserved reputation for equitable and inclusive education, facilitated by the exceptional faculty who lead robust academic and research programs in service of nearly 40,000 students and 370,000 alumni," she said.
In March, Beck and CSUN hosted the virtual "California Briefing on 25 Years of HSIs in Accelerating Latinx Student Success," which highlighted how Hispanic-Serving Institutions (HSIs) have impacted the success of Latinx students in California and across the nation, particularly through increased graduation rates. During the briefing — a collaboration between Excelencia in Education, the CSU, California Community Colleges and CSUN — Beck urged stakeholders to support Latinx students, who comprise 50.2 percent of CSUN's student population. Providing the event welcome, U.S. Sen. Alex Padilla, whose wife, Angela, is an alumna, highlighted how CSUN is implementing impactful strategies to create pathways for the success of Latinx students.
Then on April 21, Beck discussed CSUN's efforts to boost the success of Latinx students, on a national panel of higher education leaders examining the impact of HSIs. Featuring national leaders including U.S. Secretary of Education Miguel Cardona, the briefing was also organized by Excelencia in Education. The virtual event focused on the national growth and success of HSIs and the work needed to continue to support Latinx student success.
Building on CSUN's strength serving all students, Gov. Gavin Newsom included $25 million for the construction of an "Equity Innovation Hub" at CSUN in the recently approved California budget. The project will create interdisciplinary educational pathways to careers in science, technology, engineering and mathematics (STEM).
Providing a Healing Space
Under Beck's leadership, CSUN doubled down on its role serving the campus and surrounding community. Her first decision was to partner with Los Angeles County for CSUN to host one of the county's primary COVID-19 mass vaccination sites. Launching the site within days at the height of a local surge in cases, the CSUN site, which recently ceased operations, administered nearly 250,000 vaccination doses.
This spring, Southern California and the nation at large saw an alarming and disturbing escalation in the incidents of anti-Asian and anti-Pacific Islander bias and violence. To provide students, faculty and staff a place to collectively process, dialogue and support one an- other, CSUN's University Student Union (USU), in collaboration with University Counseling Services, AAPI Social Work Collective, Asian American Studies Pathways Project and the Department of Asian American Studies, hosted "Healing Space: Supporting AAPI Matadors." The virtual event provided a safe forum for the community to share their thoughts and feelings, with some expressing fear for their and their parents' safety and a range of other emotions and concerns.
"The spike in hateful, unprovoked and inflammatory attacks — both physical and verbal — that we are witnessing against the Asian American community are contrary to the very core principles that we stand for as a university," Beck said. "To our Asian American and Pacific Islander Matadors: We stand with you. We condemn these actions and recognize that they not only produce anxiety and worry, but also are a painful reminder of our country's history of anti-Asian discrimination. We remain fervently and unequivocally dedicated to our values of diversity, equity and inclusion, as well as your safety and well-being."
CSUN and the USU also hosted "Healing Space" virtual sessions after the murder of George Floyd at the hands of Minneapolis police in summer 2020. On April 20, when former police officer Derek Chauvin was found guilty of murder in the trial for Floyd's tragic death, Beck wrote to the CSUN community, expressing relief that "some small form of justice has been delivered to George Floyd's family."
"We must stand in solidarity with every member of our community who has been the victim of racial violence and who is grieving, frustrated or angry at living in a society so deeply rooted in systemic racism," Beck said. "Racism in all its forms is a fierce enemy to us all as we seek a better and more just world for our collective future. Now is the time to stand strong and embrace an anti-racist institution, and enact courageous leadership and a profound sense of urgency in eliminating policies and practices that have a disproportionately negative impact on individuals who are Black, Indigenous and people of color.
"We can continue to serve as a beacon of hope and light in these dark times if we engage in courageous leadership, allyship, and take personal responsibility for dismantling racism in all its forms and enacting a campus community rooted in equity and justice for all," she said.
'Disrupting Intergenerational Inequality'
Early this year, in her first remarks to CSUN's faculty, Beck reinforced the connection of the institution's work to its loftiest purposes, noting that its commitment to inclusive excellence makes it a leader in public higher education.
"What we do here matters not just to our community, it matters to every community," said Beck, speaking over Zoom at CSUN's annual faculty retreat. "We are disrupting intergenerational inequality, facilitating social mobility and playing a direct role in who has the opportunity to fully participate in our democracy. In the hardest of times, it is especially important to remember that our work holds the promise of a brighter future for everyone our academic community touches."
Beck reinforced her commitment to working with a broad coalition of leaders across the campus to set the course for the university's future. She also provided insight into her values, including a love of higher education instilled by her grandmother, a Norwegian who came to the United States for educational opportunities and worked to obtain a graduate degree.
"It is because of those early lessons that I, as my children like to say, went to college and never left," Beck said. "I have devoted my career to facilitating access to the transformative power of higher education."
Faculty President Michael Neubauer said he appreciated the opportunity to learn more about Beck and her approach to her new role.
"It was a wonderful opportunity to hear President Beck introduce herself, describe her leadership style and lay out her plans," Neubauer said. "Her priorities are the priorities of the campus. As faculty president, I look forward to working with her to advance our campus goals in a spirit of shared governance."
CSUN will continue efforts to diversify faculty and provide students with research and creative opportunities, Beck said. Efforts will continue to eliminate equity gaps and boost student success rates. CSUN leaders demand excellence from students, and themselves, she said.
This transformative work at CSUN will be shaped by the ongoing public health, environmental, economic and social challenges — all exacerbated by persistent injustice and inequality. Still, CSUN is positioned to make a positive impact, which will require a clear course of action and consensus on future priorities. Conversations in the coming months will shape those priorities, Beck said.
"The fundamental purpose of an institution of higher learning is to enable human potential," Beck said. "I am dedicated to fostering a culture that places people first and allows each of us to achieve our highest aspirations. Not just our students, but all of us."
Beck succeeds former CSUN President Dianne F. Harrison, who retired in early 2021. Beck's investiture as CSUN's sixth president will take place in spring 2022, with an on-campus ceremony that also will be livestreamed online. Beck will be officially invested by CSU Chancellor Joseph Castro, and the ceremony will be attended by dignitaries and guests from throughout the country.
To read the full 100-Day Listening Tour Report, go to https://www. csun.edu/100-day-listening-tour-report.
—Olivia Herstein, Carmen Ramos Chandler, Jacob Bennett and Patty Park contributed to this report.
---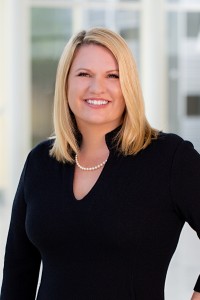 Q and A with President Beck
As part of her listening tour during the first 100 days of her tenure, CSUN President Erika D. Beck connected with students — the heart of the university — in a number of virtual forums and events.
These included "An Afternoon with President Beck" on Feb. 15, where she met on Zoom with hundreds of Matadors to hear about their concerns, their dreams, their challenges and triumphs. Beck answered a number of student questions and then engaged in a Q&A session with undergraduates and graduate students. The forum was sponsored by Associated Students (AS) and the Division of Student Affairs, with an introduction by Vice President for Student Affairs William Watkins.
For Student Affairs, she also answered a number of get-to-know-you questions for "Matty's Chat with Dr. Beck," an online Q&A. Here are some highlights:
What attracted you to CSUN?
There are so many reasons, but above all was the opportunity to be a part of an academic community that is one of the greatest facilitators of social mobility in the nation, an engine of equitable and inclusive education and a magnet for academic excellence and innovation.
What are your greatest strengths as a leader?
I'm a leader that really is present and engaged and listens. What I love most is spending time with students, and really understanding better how the students, the faculty, the staff, the community, how everyone collectively envisions a brighter and more equitable future through the university and the work that we accomplish together. I really believe that public higher education is the solution to so much of what ails us as a society.
What do you enjoy doing when you're not at work?
I love playing with my two boys. I also love playing with our dogs. We have a bit of a menagerie at home, including a guinea pig and a turtle. We also love playing games, like Connect Four and Yahtzee. I can play Yahtzee with the best of them!
What were you involved with when you were in college?
Everything. I was especially dedicated to my research lab, an active member of my sorority and to de-stress, I loved running on the beach with my dog.
What brings you joy?
My sons bring me infinite joy. A very close second: avocado.
Who is someone you aspire to be like?
There are so many! RBG (Ruth Bader Ginsburg) and (civil rights icon) Dolores Huerta for their commitment to justice, and (author) Toni Morrison and (U.S. youth poet laureate) Amanda Gorman for their gifts with words are a few that come to mind.
Do you have any secret talents?
Does raising graduation rates and closing equity gaps count? I think it should! I am also a bit of a dog whisperer and a pretty wicked Connect Four player if my first answer is kind of, you know, uncool.
What is your favorite season?
Commencement season! Distant second: Avocado season!
What is your most used phone app?
Email

What is something you are loving right now?
Getting to know the Matador community! I've admired the work being done here from afar for so many years, and it's been amazing getting to meet the people who have been propelling that work forward.
What is the best advice you have received?
"Never allow the fear in your mind to prevent your feet from moving you forward." Courtesy of my grandmother.
How would you describe a perfect day?
Any day spent with my family is a perfectly perfect day.
Where is the best place you have ever visited?
My hometown in the San Francisco Bay Area. It is filled with beautiful memories of my mom and sisters and the wonderment of childhood curiosity.
What is something you want the CSUN community to know about you?
That I could not be more proud to serve this academic community, and I look forward to the journey ahead. I will work every day to ground our work in its greater purpose and ensure that everyone on campus feels valued and supported. All of that hard work and dedication comes to life when our students walk across that commencement stage to a life that is forever transformed.