A New Chapter
President Erika D. Beck Takes the Helm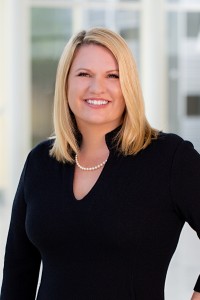 In so many ways, 2021 already has been a challenging year for so many among the Matador community, with tragic, ongoing and intersecting crises facing nearly every member of our extended community. Despite these challenges, the people of CSUN have shown their true colors, and our long-standing history of resilience has been on full display.
It has been an honor to join such a tenacious community of learners, educators and proud alumni. Over these past few months, I greatly valued the opportunity to hear how our campus community rose to the occasion with compassion, strength and determination. After listening to the voices of so many Matadors, I am confident in our ability to truly transform the world of higher education. I am incredibly proud to be part of this community. Collectively, we make the world a more just and equitable place.
This issue of CSUN Magazine shows in vibrant detail how CSUN is a vital part of the solution for so much of what ails society. The deadly pandemic is being curbed by the efficient distribution of COVID-19 vaccines — many doses administered at CSUN's Los Angeles County vaccination site on campus, or by CSUN nursing students and countless alumni health professionals across Southern California. Heinous and long-standing racial, socioeconomic and cultural hate and inequities are combatted every day by CSUN alumni, students, faculty and staff. Matadors are making a real difference for our community.
I admired CSUN from afar for many years, and, through these past months listening and learning, my admiration has grown to new heights. I am incredibly proud to lead an institution that empowers students to surpass their highest aspirations. Again and again, I have heard how our alumni and friends help us realize this impact and champion the lifechanging work of CSUN faculty and staff. Thank you for your continued support of our students and our mission.
With gratitude,
Erika D. Beck, Ph.D.
President